Killbuck Creek float yields valuable info, big ideas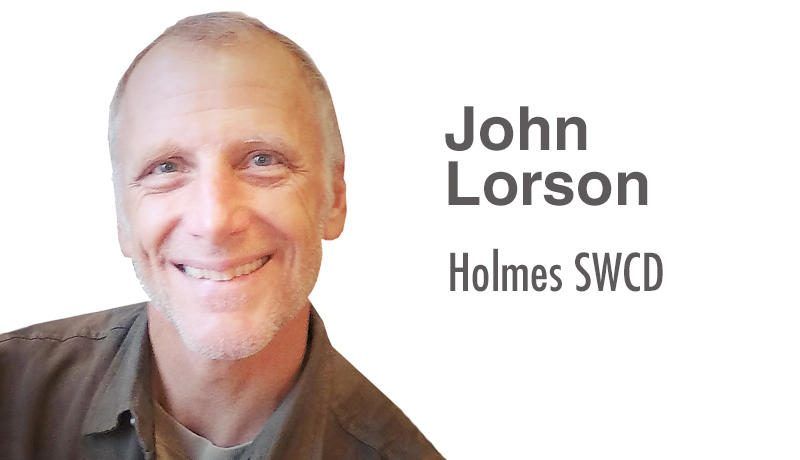 We had one of the best work days imaginable here at Holmes Soil & Water Conservation District this past week. We teamed up to launch two canoes on a trip down Killbuck Creek — all in the name of water quality.
In summer 2018 our staff rallied to put together a proposal in hopes of winning an Ohio Department of Agriculture Watershed Coordinator Grant. In doing so, we offered a three-pronged approach for enhancing the quality of the Killbuck Creek watershed, which is by far the largest drainage in Holmes County.
In gaining the grant, we've been able to place great focus on these three areas: nutrient management, helping agricultural producers keep both manure and chemical fertilizers on the land and out of the waters; storm-water management, aiding builders, homeowners and businesses in controlling run-off from rain events; and finally, riparian restoration and protection, improving water quality throughout the watershed by protecting and enhancing the stream banks and adjacent lands (riparian corridors) of Killbuck Creek and its many tributaries.
The overarching goal of the entire project has been not only to improve water quality in the near term, but to ensure the health of the Killbuck Creek watershed far into the future.
That eye toward the future is where our canoe trip came in. There is no greater tool in conservation than public buy-in to the mission. If people value a resource as an important part of their lives, they are infinitely more likely to help preserve it. We want to make folks aware of the role the Killbuck Creek plays in their lives and offer them the opportunity to more fully embrace it as a one of the greatest resources in Holmes County.
For many, Killbuck Creek is simply an often muddy, occasionally angry and intermittently destructive fact of life in Holmes County. Most pass over it multiple times a day without a thought that below them is a surprisingly diverse, biologically healthy waterway, both rich in history and ready for adventure. Killbuck Creek watershed coordinator Karen Gotter would like to change that.
"Like an old house, the Killbuck has 'good bones,'" Gotter said. "There's lots of opportunity here for a river that can be fun to fish and play on, as well as provide high-quality habitat for birds and wildlife. We just need to put in a little work to bring it back to its full potential."
Our 6-mile "staff paddle" down the creek was both a fact-finding mission and a quest to prove it could be done. Several large logjams posed difficult but not insurmountable challenges to the crew. Each of these obstructions were tagged by GPS and will need to be addressed in future plans.
Entering tributaries also were photographed and evaluated with regard to the sediment load they carry into the creek. All in all, the nearly three-hour float was less arduous than many imagined at the outset. We saw a good amount of wildlife and were pleased to find the majority of the corridor was shaded (which is crucial for quality habitat) and stabilized with vegetation.
Our hope is to hold a public gathering at some point in the post-COVID-crisis future to gage public input on creating better access to the creek for canoes and kayaks by way of public launch and landing areas. Be sure to watch the Holmes Soil & Water Facebook page and website at www.HolmesSWCD.com for announcements and feel free to call 330-674-2811 ext. 3 or email jlorson@co.homes.oh.us with comments.