SWCD offers a variety of outside-the-box programs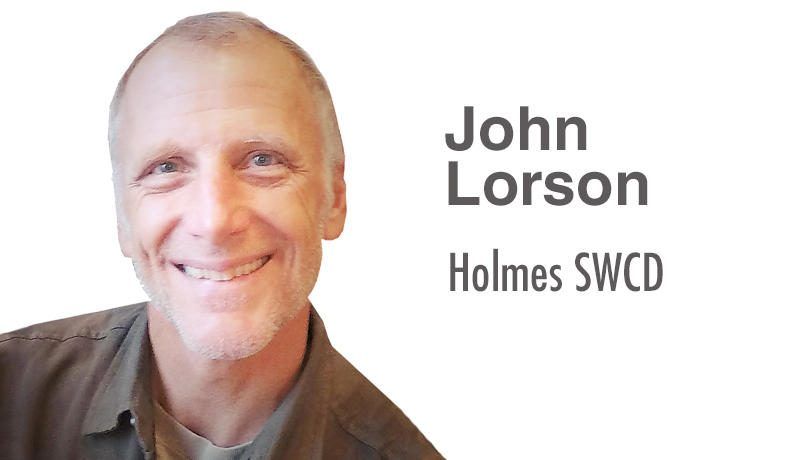 A few weeks back I wrote about our biggest outreach event of the year, the annual Tom Graham Fifth Grade Farm Tour.
We get an awful lot of educational bang for our buck from trotting 400 kids out on the farm, but throughout the year we at the Holmes Soil and Water Conservation District take every opportunity to share knowledge about the conservation of our natural resources. Education is our strong suite, and it's a part of everything we do here.
In addition to huge productions like the Farm Tour, we also spend time in classrooms all across the county sharing hands-on educational programming with students of all ages. Our staff, experienced in the classroom as well as the field, provides both standards-based lessons and outside-the-box programs for public, parochial and home-schooling groups.
Topics range from the water cycle, to soil health, to wildlife and everything in between. If you are an educator or a parent looking to provide special programming for your school, give us a call.
We'll be happy to recommend programs for specific age or ability groups. We're happy to have the opportunity to help carry home the fundamentals of conservation, no matter what the setting.
Beyond the traditional classroom, we also offer special programs and information sessions throughout the year. For the past several years we've collaborated with neighboring Soil and Water Conservation Districts, local agribusiness interests, the Ohio Department of Agriculture, the Ohio State University and the USDA's Natural Resources Conservation Service to deliver information on soil health, fertilizer application, cover crops, no-till farming practices and a host of other conservation practices.
Those events are typically planned around agricultural schedules in an effort to give producers an opportunity to learn, ask questions and share their own insights. That last item, "sharing their insights," is crucial to our own knowledge.
No one knows more about the conditions, challenges and rewards of farming in a certain locality better than the folks who are actually doing it. Giving producers an opportunity to share their experiences provides a great learning opportunity, not only for their fellow farmers, but also for us as a soil and water staff.
Technology offers another set of opportunities for teaching and learning, and it keeps us available 24 hours a day through our social media presence on Facebook and through our website at www.HolmesSWCD.com.
At both locations you'll find news and information and links to additional resources as well as an archive of our staff blogs on everything from lawn mowing to harvesting corn silage.
Of course even with all the different avenues available for teaching and learning, nothing beats a good old one-on-one conversation with a member of our staff. Give us a call with your questions, and we'll always do our best to either answer them outright or put you in touch with someone who can.
Better still, stop in and see us sometime. We love to teach and learn.
John Lorson is district technician for Holmes SWCD, handling education, engineering, planning, storm-water management, pollution complaints and miscellaneous problems, large and small. Call him at 330-600-3098 or 330-674-2811 ext 3. Stop by the office at 62 W. Clinton St. in Millersburg.