Dealing with antiques (no, not us)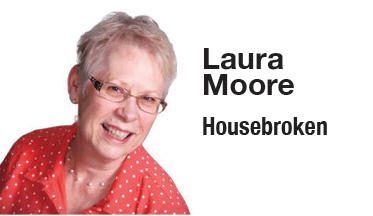 After living in many different houses over the years. Taller Half and I decided to downsize.
Our children are grown and on their own, and while four bedrooms and three baths once met our needs, those needs have changed and we can now live comfortably in much less space.
The difficulty is our current space is filled with "stuff" no one wants. Over the years we inherited furniture from our parents and grandparents that has been in our families for generations. Our children have taken what they want and made it clear they do not want additional pieces, which leaves us with a surplus.
What to do now? Taller Half and I were thrilled to add family antiques to our home. We thought it was such an honor to be trusted to keep these old furnishings and be able to pass them on to our own children. But we learned we aren't the only parents to have this problem. The younger generation seems to prefer more modern furniture for their homes.
Taller Half and I have cared for these family pieces for many years now. They are true antiques, but they are showing their age after so many years of wear. Their value would increase if we could afford to have them restored to their original beauty. Unfortunately, we cannot.
So we have decided to keep what we can and bequeath the rest to our children to give to their children or sell what no one wants. It is up to them, not us, and we even promise to not come back and haunt them if they decide to sell those dear old family pieces.