Run back to the cinema for 'A Man Called Otto'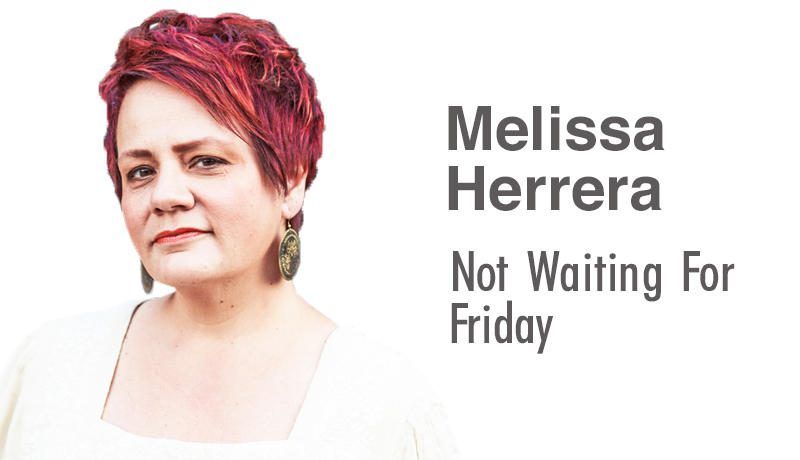 Chances are if you recommend a movie to me, I've probably already seen it because we are avid movie watchers. During the deepest parts of the pandemic, the thing I missed the most was going to a matinee.
Of course, I had streaming at home (and did we ever stream), adding several platforms like HBO Max that dangled one new movie per month that would have normally opened at the theater. Even when theaters reopened, we didn't go right away. It was nearly a year and a half until I stepped inside one, and even then, it didn't feel like home. I'd been away for so long I didn't know how to enjoy a movie I wasn't watching on my couch.
In 2023 I find myself once again part of Cinemark's Movie Club — deals, discounts, one free ticket per month — and the magic of seeing a movie outside my home has returned. The other week George announced he wanted to go see "A Man Called Otto." The marketers for the movie had done their job well because he'd seen ads for it and thought it looked good. I nearly fell off my chair because I'm the one who keeps track of what's coming out and what looks good, so I immediately said yes.
We planned the whole day out, which included driving around the streets of Canton browsing cool houses, seeing the early matinee and eating pupusas at our favorite taco truck. When we slipped into our theater seats, I could see it was going to be full. I didn't think it was that unusual, but theaters haven't been full, especially for matinees, for a long time. I used to love going to Monday matinees, which were mostly filled with older folks. We often joked that would be us, still heading into a movie at 85 years old.
On a whim we went to see a movie at the New Towne Mall cinema in 1994. The previews were already playing as we found our seats. The theater was packed tight, and as the first scenes of "Forrest Gump" started to play, its radiant charm enfolded us right into the story. I will never forget the participation of the crowd during that movie, everyone absolutely entranced with every scene.
As "A Man Called Otto" started to play, coincidentally also starring Tom Hanks, I could feel a similar vibe erupt from the crowd. You know when people react to scenes with jubilant laughter or a keenly felt hushed silence that it's going to be a good movie or at least one the people in their seats resonated with. I am not comparing this movie to "Forrest Gump," but I want to stress how very good it is.
I learned about taglines from my son who went to film school. A tagline is a short text that serves to clarify a thought, so when telling people what "A Man Called Otto" is about, I'd use this tagline from Rotten Tomatoes (a movie review website): "'A Man Called Otto' tells the story of Otto Anderson, a grumpy widower whose only joy comes from criticizing and judging his exasperated neighbors. When a lively young family moves in next door, he meets his match in quick-witted and very pregnant Marisol, leading to an unexpected friendship that will turn his world upside-down."
Brooks Barnes from the NYT also writes, "A nearly extinct species of theatrical movie — a conventional drama aimed at older ticket buyers in the middle of the country — sent a reminder to Hollywood over the weekend: If you build it (properly), they will come."
In other words the movie outperformed anyone's expectations, especially when targeting an older audience.
I'm not sure if George and I are "older ticket buyers" at 55 and 54 but lump us in there if you want to. Maybe we crossed over some invisible line of demarcation. But I'm here to tell you cinema is not dead if you bring people what they want. I like a hard-edged action movie or thriller, but this movie warmed the edges of my soul.
We need more of this. Go see it.
Melissa Herrera is a columnist, published author and drinker of too many coffees based in Holmes County. You can find her book, "TOÑO LIVES," at www.tinyurl.com/Tonolives or buy one from her in person (because all authors have boxes of their own novel). For inquiries or to purchase, email her at junkbabe68@gmail.com.