In all 'fairness,' I was just doing my job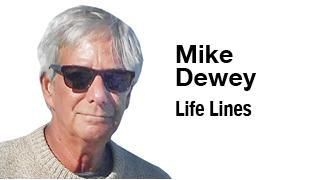 When I accepted the job offer to become the entertainment editor of the paper in the next county over, I was told, in some detail, about three things that would fall under my bailiwick: the Buckeye Book Fair, the Ohio Light Opera and the Wayne County Fair.
These were the pillars of my position, the essence of my employment, the tent poles that propped up the whole circus.
So I was asked, quite reasonably, if I foresaw any problems with those responsibilities, and I thought to myself, "This sounds an awful lot like what a preacher says before issuing wedding vows."
You know, the bit about sickness and health till death do you part, for richer for poorer, forsaking all others and blah, blah, blah.
Naturally, because I really needed a change of scenery after a decade spent in the sandbox of the sports department, I said, "Sounds good to me. When do you want me to start? Today?"
In the years that have followed that pseudo interview — I had it on good authority that I was the first choice to fill the vacancy — it has occurred to me more than once that I ought to have asked at least one question; specifically, "Um, well, respectfully and just out of idle curiosity, what exactly will I be doing at the county fair?"
Had I posed that simple query, expressed the slightest reservation, I would have saved myself a world of heartache, misery and nights thinking of a better tomorrow, three mainstays of country music.
As it turned out, I was due for 13 years as an expert in the genre.
My first assignment was on a Sunday night, of all times, and featured one of the Mandrell sisters — I think it was Louise — and that part of the show was simple enough to get through, a 45-minute set that displayed her considerable musical versatility.
She sang, she danced and played a mean fiddle as she bantered easily with the grandstand crowd that went home quite satisfied.
A consummate pro was who I witnessed, and that's how I wrote it.
It reminded me of a Crystal Gayle concert I had covered for my hometown paper the year before when the regular entertainment guy backed out and I was happy to pinch-hit, being rewarded with a lengthy interview with the comely country star, whose career was just taking off. She was as kind as could be, sitting in her motor coach, her trademark tresses bundled in a towel, wearing a bathrobe after, I presumed, just stepping out of a preshow shower.
I didn't have that kind of access to Miss Mandrell, but I reviewed her performance with fairness, I thought, hitting all the high notes.
But before I submitted my work, I realized something was bugging me. It wasn't anything that actually mattered, so I tacked a couple of paragraphs onto the very end, to make it easier for the editor.
If space was short, just snip-snip and cut off the excess wordage.
What bothered me was the comedian who served as the warm-up act. He was nobody I'd ever heard of, but there he was, up on the stage, telling risqué jokes at a county fair on a Sunday evening.
It just seemed a bit incongruous, an unnecessary insult, something better suited to Bob's Country Bunker in "The Blues Brothers."
And that's how I wrote it.
Flash forward to Monday afternoon. I'm sitting in the newsroom, catching up on stuff before walking down to the fairgrounds for that night's concert, when my phone rang. It was the editor calling.
"Mike," he said, "he's on the line and really wants to talk to you."
"Who is?" I asked.
"That comedian," he said, "the one you trashed in today's paper."
"I didn't trash him," I said. "You read my piece. You okayed it."
"I understand that," the editor said. "Now just explain it to him."
"Put him through," I said, relying on my tact to get me through.
What followed can only be described as an exercise in mutual frustration, a ping-pong game without a net, a pointless back-and-forth with neither party moving the other a single, silly millimeter.
But what happened next surprised me.
When the comedian walked onstage to do his warm-up set that Monday evening, the off-color gags and juvenile jokes had all but disappeared in favor of a much more family-friendly presentation.
I'm not saying I had anything to do with his decision to alter his routine, but it struck me as a minor victory for everyone involved.
In years that followed, I was a fixture at the fairgrounds every September and was treated to some extraordinary performances, among the best of which featured Glen Campbell, Ronnie Milsap, Tanya Tucker, the Oak Ridge Boys, Charlie Pride, Roy Clark, George Jones and Randy Travis, who had just begun his career.
Somewhere in the vast and uncatalogued mountain of old newspapers I have compiled, there is one review that serves as a reminder that you never really know who's reading your words.
Mike Dewey can be reached at Carolinamiked@aol.com or 6211 Cardinal Drive, New Bern, NC 28560. He invites you to join the fun on his Facebook page, where country music still has its place; in fact, he just played Steve Earle's "Copperhead Road" the other day.