Biking the Conotton Creek Trail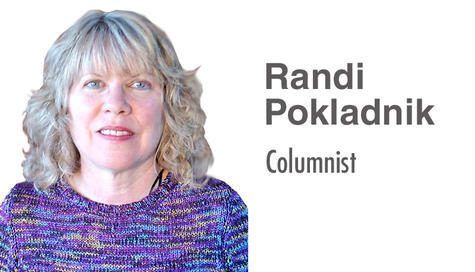 Anyone who watches TV or follows any social-media platform knows the pandemic has changed the ways in which some of us exercise. At the height of the pandemic, gyms closed, and many people were forced to rely on online exercise programs.
One type of sporting activity that has gained in popularity during the ongoing pandemic has been biking. According to the sports magazine, Outside, countries like the U.S., where outdoor exercise was still permitted during the most severe outbreaks of COVID-19, saw a huge increase in biking. The U.S. had a 28% increase, and the United Kingdom had a whopping 82% increase.
Just looking at bike sales alone was proof enough that biking all over the U.S. was on the rise. I remember noticing in early 2020 the lack of bikes in many big box stores. In some stores the bike section was empty. There were instances in 2020 where people waited over two months for bikes ordered online.
Chad Brown, the CFO of Wisconsin-based Trek bikes, said his sales skyrocketed as well. Dick Sorenson, executive director of the sports division of the marketing research group, NPD, said, "It's unabated, just crazy interest, and it doesn't seem to be slowing down."
The increase included all types of bikes, from cheap bikes to high-end bikes costing well over $1,000. Sales of commuter bikes increased by 66% in May 2020, which may well be attributed to people feeling better about riding a bike than riding a subway or commuter train to their jobs. The largest increase by far, however, was for leisure bikes, up 121%.
Biking is for many a win-win sport. It is low-impact exercise for those of us that have "old knees." It also allows us to exercise outdoors, where we can social distance yet still chat with a friend. And let's face it, riding a bike is fun.
Like many others around the world, my husband and I pulled out our bikes this past year. We have been riding a local bike trail, the Conotton Creek Trail.
The trail was designated by the National Rails to Trails in 2002. This program, which started creating trails that were accessible to the public, began in the 1960s. It was at that time some people thought it would be great to convert unused rail corridors into public trails. Initially, the trails were not paved. The rails were removed, and folks used the dirt trails to hike, walk, observe nature, and even skied or snowshoed on them in some cases.
The Staggers Rail Act of 1980 led to the abandonment of 4,000-8,000 miles of railroad line each year throughout the early 1980s. Now there are more than 21,000 miles of rail-trails in the U.S.
The passage of the federal Intermodal Surface Transportation Efficiency Act of 1991 allowed federal funds to be used to develop the trails, which included some paving. Federal funding is not a given, however, and many times legislation has been proposed that would cut funding.
It had been several years since I rode the Conotton Trail, and I was pleasantly surprised as to its excellent condition. Many people have spent numerous hours paving and beautifying this 11-mile trail. A one-way trip takes a biker from Bowerston, through Conotton, past Scio and to Jewett.
The trail runs parallel to Route 151. You can access the trail and park your vehicle at Bowerston, Conotton, Scio or Jewett. The trail has five covered bridges where a biker can stop and take a break, and there also are a few restrooms on the route. There are several areas with benches and tables so bikers can stop for a picnic. If you don't want to pack your own food, you also can grab a bite to eat along the trail at the four villages. There is even an ice-cream stand along the route.
As we peddled our way along the trail, the years seemed to slip away and I was a kid again, recalling the many times my siblings and I rode our bikes growing up. I don't think there is an age limit when it comes to bikes. Young or old, a bike is a great way to enjoy being outside.
My husband and I take our time as we peddle along the trail. If you are into bird watching, this is a great place to observe birds. Even though we are at the end of the summer and many of our neotropical migrants have departed for their winter homes in Central and South America, there are still many varieties of birds along the trail.
I saw catbirds, goldfinches, robins, a brown thrasher, towhees, blue jays, crows and great blue herons in the marsh areas. I will be bird watching on the trail next spring as the diversity of habitats along the creek promises an amazing variety of migratory birds.
The trail also offers a wide assortment of plant and tree species. Some of the trees include maple, walnut, sycamore, oak, sumac, tree of heaven, black cherry and locust. The fall wildflowers are just making their appearance, and we saw boneset, queen Anne's lace, Jerusalem artichoke, various species of goldenrod, joe pie weed, thistle, black-eyed Susan, white snake weed, purple asters, yellow evening primrose and bright purple ironweed.
We are looking forward to biking along the trail as the fall foliage season approaches. Everyone can find enjoyment along the trail, so don't hesitate to grab a bike and your helmet and have some fun biking.