The nightmare before Christmas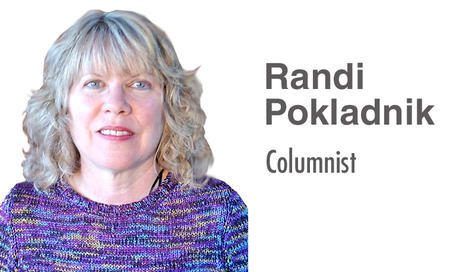 Twas the night before Christmas and all through the state,
Corrupt politicians were filling their plates.
Their stockings were hung in the state house with care,
In hopes that lobbying money would find its way there.
Republicans had gerrymandered state districts once again,
Ignoring the wishes of Ohio's citizens.
Free and fair elections would not happen here,
And lots of other rights will soon disappear.
People are suffering all over the land,
Desperately seeking a helping hand.
Politicians say there's no money for child care or education,
While voting for a military budget that's the highest of any nation.
Our homeless are sleeping in cars and in tents,
Lacking affordable housing, they cannot pay their rent.
As I sat at my computer, I pondered what lies ahead,
Wondering why Christmas was now something I dread.
Then outside my window I spied deer and a sled,
And heard a man speaking loudly, all dressed up in red.
I walked out on my deck to get a closer look,
Hoping my visitor was not just a crook.
It was Santa himself in a solar-powered sleigh,
Delivering eco gifts for the Christmas holiday.
His gifts were not plastic, but were steel, wood and glass,
They reminded me a lot of gifts from the past.
Santa knows that plastics come from gas and from oil,
He knows plastics pollute air, food, water and soil.
Fracking waste spread on roads was not good for his deer,
The health effects from exposures are all very severe.
His elves are smart and they've read scientific studies,
Unlike ODNR officials who treat "frackers" like buddies.
He motioned me closer to examine his sleigh,
He said he liked driving in an eco-way.
Then whistled and shouted, introducing his deer,
He asked if I had a moment for a cup of Christmas Cheer.
His eyes didn't crinkle, he wasn't so merry,
Things were happening on the planet that were simply quite scary.
He'd traveled the world and had seen many sights,
And he told me he feared something wasn't quite right.
He looked up from his cocoa and said with a sigh,
"My home is melting and I think I know why."
As the steam from his mug created a vapor,
He reached in his pocket and pulled out some paper.
He had a list of people, some good and some bad,
Some made Santa happy and others made him mad.
I looked at the "naughty list," fossil fuel CEOs were on top.
Their burning of coal, oil and gas wouldn't stop,
Though Big oil is making profits of billions and billions,
They still want our tax subsidies of $5.9 trillion.
All those carbon emissions are melting earth's ice,
While the companies get rich, we are paying the price.
Santa said that the sea ice was melting away,
He could no longer land safely in his solar-powered sleigh.
He doubted mankind would take any action,
We were too busy focusing on resource extraction.
Did we need a new car, a new TV, a new phone?
Santa just shook his head, and I heard him moan.
"What happened to Christmas? Is it all about buying?"
And the real cost of consumption is our planet is dying.
He handed me the mug, and as he walked away,
I asked him, "What does Santa wish for on this holiday?"
He paused as he thought, and then said with full voice,
"I want people to realize there is another choice."
We can live on the planet in a sustainable fashion,
And treat our fellow citizens with love and compassion.
But corporations cannot have more rights than the people,
And we have to start thinking, not acting like sheeple.
We have to realize fossil fuels burned today,
Will affect the future in a negative way.
Our planet is in trouble, the signs are quite clear.
It is time to act now, we can't wait another year.
The threats from global warming are evident every day,
But most of our leaders just look the other way.
We have to stop talking and take some bold actions,
Saving our planet should be everyone's passion.
As he drove his reindeer off into the night,
I thought to myself, boy Santa is right.