Things to know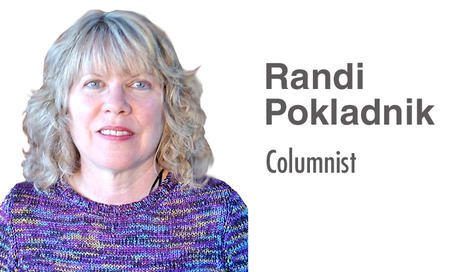 Every summer I get a case of poison ivy. We live on a wooded lot and have tried to eradicate most of the plants, but you can get the ivy rash from just one drop of the toxic oil, urushiol. The oil can even survive through the fall on unwashed, previously exposed clothing.
A friend of mine shared with me a recent article published in Grist titled "Climate change is making poison ivy stronger and itchier." The data from the scientific community does not bode well for people like me who are super sensitive to the plant.
The report is a result of a six-year study from Duke University and says the increased carbon dioxide in our atmosphere is "supercharging" the plant's growth. In addition to affecting the growth rate and size of the plant, the extra carbon dioxide also seems to make the toxic oil stronger.
Researchers also are looking into the effects of warming soil temperatures and finding a 5 F change in soil can make ivy grow 149% faster. Warming soil has an even greater effect on growth than atmospheric warmth. Other plants only showed a 10-20% growth increase with soil temperatures.
Another interesting topic passed on to me by another friend is how cryptocurrency like bitcoins are negatively affecting the environment. My friend has a summer cottage near Seneca Lake, New York.
A gas-fueled power plant operated by Greenidge Generation is being used to power 8,000 Bitcoin mining computers in that region. Not only is the plant using enormous amounts of energy and emitting tons of carbon dioxide, it also is withdrawing 139 million gallons of water daily from Seneca Lake. This is for cooling purposes, and the heated discharged water, 135 million gallons daily, is raising lake temperatures to what locals say are "hot tub" temperatures.
If you are like me, you probably have no idea of what cryptocurrency is and why it affects the environment. I did some digging into the topic and learned the digital currency was created back in 2009 and is somewhat like using tokens instead of normal currency.
The appeal of this type of "money" is it is decentralized and you can make money just from transactions. It is supposedly more secure than other online-payment methods, and it promises lower transaction fees than traditional online-payment methods like Western Union.
The big issue with Bitcoin is its energy usage. This energy use comes mainly from "mining," a process used to validate a Bitcoin transaction. The Digiconomist's Bitcoin Energy Consumption Index said, "One Bitcoin transaction takes 1,544 kWh to complete or the equivalent to 53 days of power for an average U.S. household."
These "miners" use complex computers that require enormous amounts of energy to verify transactions.
As Bitcoin and other cryptocurrencies have skyrocketed in the past years, more miners and more computers are needed. The end result is more energy is required to run these super computer centers. The network can use as much energy (118 TWh/year) as many countries (117 TWh/year, Netherlands).
A study published in Nature Climate Change warns the resulting emissions of bitcoins could push the global emissions past the 2 C climate target. Additionally, there are other negative impacts to consider such as the hardware or e-waste generated from the computers. Often the computers are quickly outdated, requiring new computers to be purchased much sooner than would normally be required.
There are alternative cryptocurrencies that use proof-of-stake mechanism, which requires less computing power and hence less energy. Some examples are SEEDS, Dash and NXT.
I received some good news pertaining to the Malabar Farm State Park from my friends up north. A new provision in the state budget has designated 120 contiguous acres of mature hardwood forest in the park as the Doris Duke Woods. In addition, another provision states, "Any person or government entity may not remove timber from the woods except for normal maintenance purposes."
This designation happened as a result of the work of many people who have advocated for this forest for over 40 years in some cases. A group key to securing the protection was the North Central Ohio Land Conservancy or NCOLC.
I know some of these folks and can say they are nothing short of marvelous, dedicated people. They realize old-growth in Ohio is rare. This area, rich in sandstone out-croppings and shaded by a lush canopy of 200-year-old trees, provides habitat for unique plant and bird species.
The namesake for the protected area, Doris Duke, was an heiress and philanthropist who used her resources and financial assets to benefit Duke University, AIDS research, animal rights, and environmental and ecological causes. She purchased the timber rights on a tract of land on Malabar Farm in order to preserve it. Now this area will be permanently protected for future generations to enjoy.
One last thing to know is the U.S. Army Corps of Engineers is accepting public input and comments as they write their Muskingum Watershed Master Plan for 2022.
The Tuscarawas River is the major tributary to the Muskingum River, and most of our local counties lie exclusively in this watershed, which is home to over 1.5 million people.
The last master plan, written in 2012, is available on the USACE webpage. Concerns expressed by stakeholders in the 2012 plan included acid mine drainage, lack of septic system standards, oil and gas development and removal of or lack of riparian buffer zones, and stream-bank stabilization issues.
Three Zoom meetings were held this year in June to present data and obtain stakeholder inputs. However, it appears only those who received an email were invited to these meetings. No public notice of these meetings was published anywhere other than on the U.S. Army Corps webpage.
Given the explosion of oil and gas activities in the Muskingum Watershed such as fracking wells, pipelines, infrastructure and water withdraws, we need to press the USACE to include more protections for our watershed from these destructive activities.
Send comments by Aug. 16 by email to MuskingumRiverMasterPlan@usace.army.mil or by mail to ATTN: Rebecca Rutherford, 502 Eighth St., Huntington, WV 25701.