We must speak up for the big trees in our state forests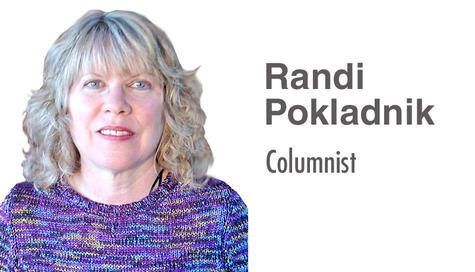 I have written before about the impact a book can have on one's life. Reading Rachel Carson's "Silent Spring" during my sophomore year helped me to narrow down my college major to chemistry. Another author, John Muir, made an even greater impact on my life.
Muir was a Scottish immigrant. In summer 1869 he joined a crew of shepherds in California's Sierra Nevada Mountains. He kept a diary during his four-month journey through the Yosemite Valley, and from that diary came his most popular book, "My First Summer in the Sierra," published in 1911. Today he is known as one of the most important naturalists and nature writers in America and the founder of the Sierra Club.
As readers know, books can take you to far-away places, and indeed this book did that for me. Muir had a way of painting a landscape that made it so real you could feel the waterfalls and touch the trees. It was his description of the majestic redwoods that inspired me to want to save trees and wild spaces.
Muir's writing thankfully had that affect on untold amounts of people, and we all owe him a debt of gratitude, for without the narratives of his travels through the wilderness, many of the old-growth redwood stands that exist today would surely have been timbered long ago.
I have always wanted to see those redwoods, to touch them and to embrace them. Rarely can a human intimately encounter a living entity of this size and grandeur. I finally made the trip to California to see the redwoods along with my husband and our son last week. We all had the experience of a lifetime, and we hugged many of those gentle giants.
I am not Muir, so my attempts to describe the sheer size of these trees, both height and circumference, would fall short. Let me just say they are really big.
Information from a California State Park brochure says they can be up to 350 feet in height and 12-16 feet in diameter; however, we stood by one we felt was closer to more than 20 feet in diameter.
Many of the trees in protected areas are virgin growth and can be from 2,500-4,000 years old. The species, Sequoia sempervirens, has the remarkable ability to withstand fires and bug invasions that would kill other tree species. The foot-thick bark is fire resistant, and the tannins and phenolic compounds in the wood make it rot and disease resistant.
Just 5 percent of the original 2.2-million acres of redwoods present before European settlements remain today. Most of the trees are located along the coast or in small pockets in the interior portion of the state where giant Sequoias, Sequoiadendron giganteum, a similar species, also can be found.
If not for the work of people like Muir, Henry Osborn and Theodore Roosevelt or groups like the California Women's Club, the Save the Redwoods League and Sempervirens Club, most of the 49 state parks protecting small stands of redwoods would probably not exist today.
During our trip my husband made the remark that "you would never find trees this big in Ohio." This is not because our tree species could not grow to huge sizes. The Ohio Department of Natural Resources Forestry Division has data from the American Forest organization that documents big tree species all over the country.
Ohio is home to 12 big trees designated as such after consideration of trunk circumference, crown spread and total height. They are the largest specimens known in the United States and include a cucumber magnolia in Stark County with a diameter of 8 feet.
But what doesn't exist in Ohio is a large acreage with big trees of this size. Even in our 20 state forests, which total about 191,000 forested acres, big trees are not safe from harvesting. Ohio has only designated 8,000 contiguous acres, 4 percent in Shawnee State Forest, as a wilderness area, which means it is not open to commercial harvests.
In comparison Pennsylvania has set aside 231,516 acres, just over 10 percent, as natural areas excluded from any commercial harvesting. Wisconsin has set aside 61,353 acres of its 436,153 of forestland, about 14 percent.
Like the surrounding states of Indiana and West Virginia, Ohio's Division of Forestry refuses to admit commercialism and conservation are not compatible in a healthy forest ecosystem.
Ohio residents will have to speak up to protect state forests currently under threat from new forest plans that would greatly expand the construction of off-road ATV and APV trails as well as increased logging and even the allowance of strip mining.
Citizens have a chance to submit comments to the Ohio EPA about the proposed permit submitted by Oxford Mining Company to strip mine over 500 acres of the forest located in Perry State Forest near Zanesville. Comments can be submitted by Oct. 9 to epa.dswcomments@epa.ohio.gov, mention public notice number 18-08-037.
Our politicians seem to be either unaware or not interested in the future of Ohio's public forests. It is up to us to follow the leadership of people like those trying to protect the Mohican Memorial Forest and the many members of the Ohio Sierra Club and other organizations.
We must speak up for the big trees in our state forests. Maybe one day future Ohioans might be able to visit state forests with big trees instead of traveling all the way to California to see them.