We need to act as the lungs of the planet are burning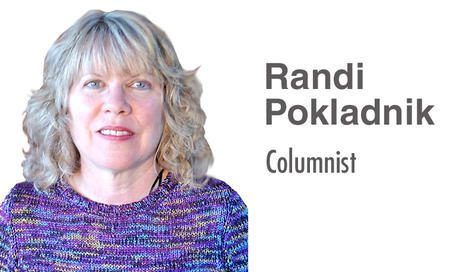 A significant portion of the Amazon rain forest is currently on fire. A National Geographic article stated, "The Amazon rain forest is the greatest expression of life on Earth. It is home to about a third of our planet's terrestrial life forms, cycles about one-quarter of the Earth's freshwater, and plays a key role in absorbing carbon and moderating climate."
France 24, a French state-owned international news network, said there are more than 72,000 fires in the region. A Brazil space research center, the National Institute for Space Research, said the fires are the worst since their record-keeping started in 2013.
The recently elected president of Brazil, Jair Bolsonaro, is no friend of the Amazon rain forest. Often during his election campaign, he spoke harshly about indigenous people and their rights to inhabit the Amazon. Currently about 13 percent of Brazil's Amazon territory is recognized as belonging to indigenous tribes.
While campaigning last year, he promised to open indigenous lands to mining, do away with the Ministry of the Environment, relax environmental laws and licensing, and ban international groups like Greenpeace and the World Wildlife Fund from entering Brazil.
He has become so notorious for his anti-environmental stances on logging, mining and ranching that he has been dubbed "Trump of the Tropics." He ran on a slogan that said, "Brazil before everything," so it is not hard to believe he initially ignored offers of aid, $22 million from the world's seven largest economies to help fight the Amazon fires. He has, as of Aug. 27, accepted $12 million to help deploy 44,000 troops and to use warplanes to douse flames.
On Aug. 4 Bolsonaro fired Ricardo Galvao, physicist and the director of the National Institute for Space Research. The firing occurred after the two had an argument where Bolsonaro called the institute's findings of deforestation increasing since he took office a lie. According to data from the INPE, the number of fires in the Amazon has increased by 80 percent since Bolsonaro took office. Brazil has a system called Real-time Deforestation Detection System to detect illegal deforestation.
This destruction, burning forests to clear land for grazing cattle and farming soybeans, is being driven by JBS, the biggest supplier of beef in the world and one of the companies at the center of a huge scandal.
Brazil is the world's largest exporter of beef with a record 1.64 million tons sent to its top markets in China, Egypt and the European Union in 2018, according to the Brazilian Beef Exporters Association.
The top-three companies responsible for the beef production are JBS, Minerva and Marfrig. It was reported of the cleared land, 65 percent was being used for grazing. A smaller portion of the land is used for growing soybeans, and these are used to feed poultry and pigs. China is the largest importer of Brazilian soybeans, but the United States also imports some of the crop.
A 2015 report from the Woods Hole Research Center discussed the importance of stopping deforestation of tropical forests. We know that forests, no matter where they are, are a big carbon sink for our carbon-dioxide emissions. While it is hard to calculate how much carbon might be in those forests, we know burning them releases enormous amounts of carbon back into our atmosphere and oceans.
"Drawdown," a newly released book that compiles researchers, scientists and policy makers' solutions to climate change, listed adopting a plant-rich diet rather than a meat-centric one as the fourth best way to combat climate change. Unfortunately countries like China are seeking to emulate the Western meat-based diet, which will drive the world's heavily subsidized meat production even higher.
The book states, "If cattle were their own nation, they would be the world's third-largest emitter of greenhouse gases." A 2016 report said we could save $1 trillion in annual health-care costs and lost productivity by adopting a vegetarian diet. Just by avoiding the additional greenhouse gas emissions from cattle and stopping deforestation, we could reduce our emissions by 66 gigatons.
The inhabitants of the rain forests, the insects, animals and plants, also are being destroyed as these fires burn. An excellent article displays several INPE graphs that show the grave situation now going on as fires eat away at millions of acres. By the end of July this year, the deforestation was at 1,103,350 acres during the seven months while 2018's was 704,000 acres in seven months.
You might ask why should I care? You should care because this forest provides over 20 percent of the world's oxygen. The Amazon affects rainfall patterns as far away as the United States.
The Amazon, which has approximately 16,000 species of trees, is home to 427 mammal species, 1,300 bird species, 378 species of reptiles and more than 400 species of amphibians.
Some of the animals that live in the Amazon rain forest include jaguars, sloths, river dolphins, macaws and anacondas. The forest provides a canopy to approximately 80,000 species of plants, many of which are used in modern medicine today.
Stopping these fires in the Amazon should be the world's top priority. Whether we adopt personal actions or demand our politicians engage in a global initiative, we cannot watch while the lungs of the planet burn.
Dr. Randi Pokladnik earned an associate degree in Environmental Engineering, a BA in Chemistry, MA and PhD in Environmental Studies. She is certified in hazardous materials regulations and holds a teaching license in science and math. Her opinions are her own.