Agricultural plastic waste is in need of a good home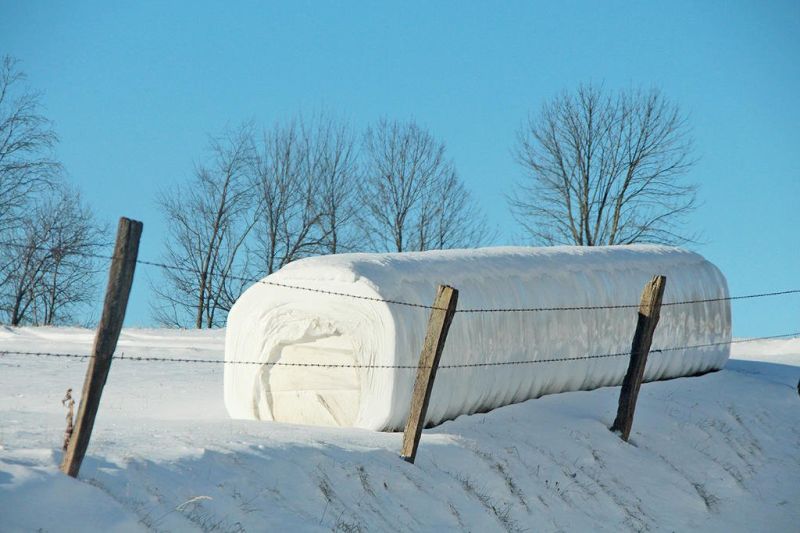 Giant caterpillars and enormous marshmallows: two terms that might never have appeared in the same sentence were it not for modern agriculture.
It wasn't all that long ago that my kids were young enough to marvel over them both as they appeared dotting the summertime landscape as the harvest ramped up. The kids were referring to long, white silage bags stretching hundreds of feet and round bales of hay, the size of small cars, balled up in the same white polyethylene film.
This method of feed storage has proven itself to be safe, convenient and cost-effective, not to mention whimsical for kids with active imaginations.
The very nature of ag plastic feed storage lends itself to convenience, and in a world where convenience often wins the day, it is sometimes easy to overlook a product's drawbacks.
While the benefits of wrapped feed are well-enumerated, there is a downside to the practice. A study in Wisconsin estimates that about 15-20 pounds of agriculture plastic waste is produced each year for each cow in a herd. This can become glaringly apparent when you're staring at a 2-ton pile of plastic waste right in the middle of your operation, waste that can dirty the landscape, harbor pests and even leach harmful chemicals into the soil if not dealt with properly.
This stuff doesn't just go away. Burning of plastic is prohibited by state law, and while sending it to the landfill is an option, it carries a cost to the producer. Furthermore, it seems a shame to bury a product that, based upon its chemical makeup, could be collected, recycled and/or reused in some way.
For a few years several agencies in Ashland, Holmes, Stark and Wayne counties, led by local Farm Bureaus and Soil and Water Conservation Districts, cooperated on a collection and recycling program.
A local businessman saw an opportunity to accept, handle and ship it overseas to be broken down into fuel. The system was set, working and growing in popularity until a drop in crude oil prices extinguished the feasibility of the operation.
Without a viable market, cooperating agencies were left without an outlet for future collections. The program was halted. Since then the problem of disposing of waste plastic has persisted.
Agriculture is not alone in the need to deal with this waste. Interestingly an entirely separate annual stream of nearly identical waste material is produced by the marine industry, which uses polyethylene film to wrap watercraft of all sizes to protect them from winter weather in dry-dock. Thinkers in both industries have been working diligently to come up with a solution. In the past year or so, a bit of hope has appeared on the horizon.
A company out of Arkansas, Revolution Plastics, has piloted a process of providing large-scale dairy farms in Wisconsin and Minnesota with dumpsters designated exclusively for ag plastic waste. Once full, the company collects the waste to use in a new and cost-effective recycling process at no cost to the producer.
The end-product is a plastic resin used to make trash can liners, plastic lumber and even new ag wrap film. The company's vision is to "close the loop" on plastic film by recycling the product over and over again.
Presently Revolution is scaling up and expanding into other geographic areas deemed viable. We at Holmes Soil and Water have been in contact with company representatives and are hoping to convince them to offer a similar service in Ohio.
Hopefully these efforts will prove fruitful. We'll keep you posted and value any input you may have on the issue. In the meantime HSWCD can at least help you consolidate your ag plastic waste by offering — free of charge — recycled 1-ton commodity totes.
The polypropylene totes have strap handles and fit nicely on a pallet, making them easy to transport or store. Visit our website at www.holmesswcd.com or call 330-674-2811 ext. 3 to request totes.
Reach John with your conservation concerns at 330-674-2811 or email jlorson@co.holmes.oh.us.