Fresh country air and good clean water go hand in hand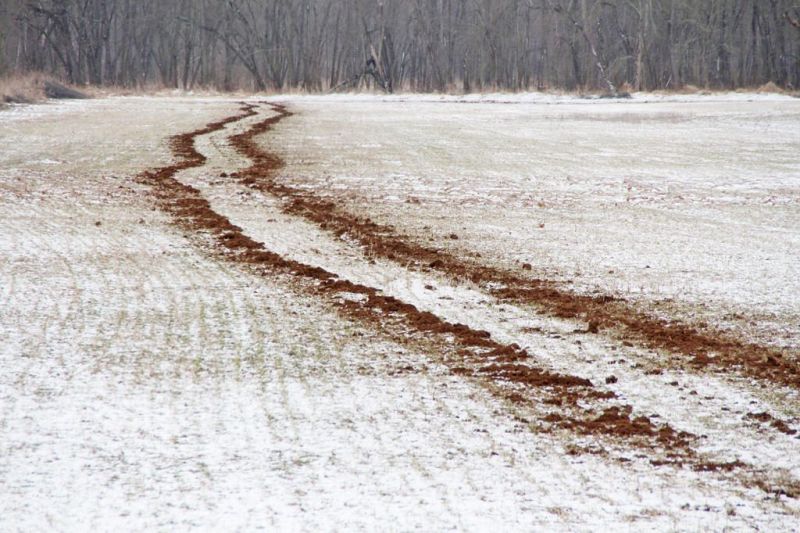 I remember very distinctly those moments as a boy when Mom would pull open the windows for the first time in spring, take a big draw of a mild southerly breeze and make her annual declaration.
"Ahhhh, fresh country air," she would muse. "It's like being right back on the farm when I was growing up."
I recall being a bit confused at this statement, seeing as the overarching scent was that of cow manure being spread on the fields.
Growing up in town, it took me awhile — and ultimately time away at college in a big city — to fully appreciate one might consider that smell anything less than nasty. I am now fully converted. I get it. Fresh country air is the smell of life on the farm. You can't very well have one without the other.
Through my work in soil and water conservation, I have come to fully appreciate the value of livestock manure in the circle of life. In simple "city-boy" terms, the brown stuff might as well be gold. Manure is plant food, and without it, sustaining healthy soil for growing crops year after year would become considerably more difficult, expensive and quite likely less environmentally friendly.
"Fresh Country Air Season" is nearly upon us. It sits at an interesting crossroads on the calendar, where the ground thaws, the windows come open and manure storages across the land are in desperate need of emptying after a long, hard winter. Embrace the smell folks. The farmer that has waited until the ground thawed has done us all a big favor.
Spreading manure on snow-covered or frozen ground is a lot like decorating an ice-cream cake and then setting it in the shower. Although a lovely and necessary addition to the cake, especially if you are celebrating a birthday, the frosting doesn't soak in. It's actually just resting on top, waiting for you to "till" it into your mouth with a fork, where it is then incorporated into your digestive system to nourish your body.
Once the spigot turns on in the shower, that layer of sugary goodness goes right down the drain. Manure on a frozen field does exactly the same thing when the world starts to warm and snow gives way to rain. You're not just missing out on the "sugary goodness" of the fertilizer, you're also losing tons of plant nutrients into the nearest ditch, pond, stream or river, where it overloads the system as pollution and gives rise to all sorts of problems.
Conversely, spreading manure in spring after the thaw places the nutrients right where they need to be when the new crop starts to emerge.
In the Western Lake Erie Basin — basically the entire northwest corner of the state — spreading on frozen, snow-covered or rain-saturated ground is now prohibited. State law has made it a finable offense after nutrient-laden runoff was identified as one of the key factors in the toxic algae blooms that have plagued Lake Erie for the past several years, endangering municipal water supplies and adversely affecting recreational use of the lake.
And although the prohibition does not extend to our area at this point, summertime algae blooms on the Ohio River — where rain that falls on Central and Southern Ohio winds up — have regulators watching agriculture very closely as a potential source of the problem.
So what does it all mean to livestock farmers in our area? The good news is that at this point legislators trust the producers' good judgment to do their absolute best to avoid spreading manure in conditions that could allow runoff to contaminate surface waters. The bad news is that if manure does make it to the water, a producer can face civil penalties ranging as high as $10,000, just the same as farmers in the prohibited area.
Based on a protocol laid out by the Ohio Department of Agriculture, representatives of each local Soil and Water Conservation District must, within three days, investigate any report of agricultural pollution. Results of these investigations are entered into a statewide tracking system. The ODA can issue civil penalties immediately in a case of improper application that results in stream pollution.
Soil and Water staff members are always happy to help producers identify best management practices in order to head off trouble of this sort. We have a worksheet on our website at www.HolmesSWCD.com called "Field Ranking for Winter Manure Application" — look under the "Farmers" tab — that is helpful for planning purposes.
Don't hesitate to call us with questions at 330-674-2811 ext. 3. Let's continue to work together to keep the country air fresh and the waters clean.