17 games, 17 predictions for Browns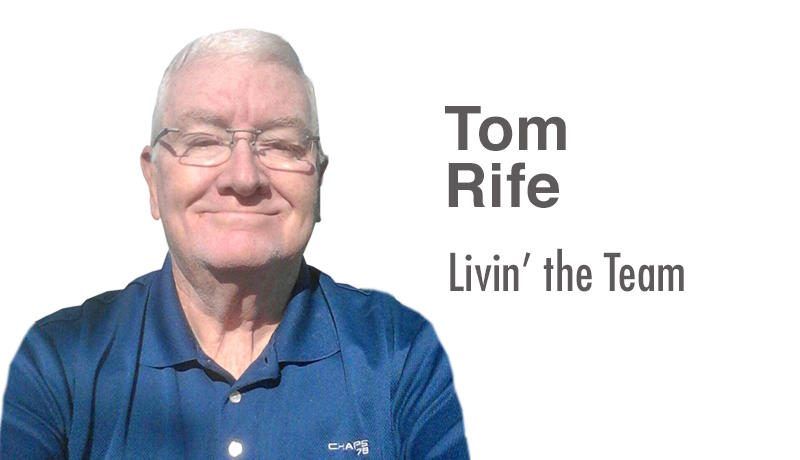 Starting Thursday night when the Cowboys and defending Super Bowl-champion Buccaneers kick off the NFL's new 17-game regular season, every snap of the pigskin will lasso our attention.
For Browns fans in particular, the expectations couldn't be higher. So it's only natural to assemble some week-by-week predictions (be advised: a sense of humor always comes in handy):
Week 1 at Chiefs: Crystal football says Patrick Mahomes will wake up feeling more dangerous than Baker Mayfield. The bigger question, however, looms on the sidelines: Will KC head coach Andy Reid break out a new, stylish face covering for the 2021 season, or will he continue to cover his nose with last year's pouch that looked like a repurposed jock strap?
Week 2 hosting Texans: Hopefully by this time, AM radio station ESPN 850 in Cleveland has finally trashed those corny, tired Jim Donovan/Browns promos that seemed to air about every seven seconds all throughout the summer. "Unbelievable! What a season! And the only thing that's missing: all of you." Yes, we all love a good "homer" on the radio, and Donovan is the master. But please …
Week 3 hosting Bears: Myles Garrett should have a field day taking QB Andy Dalton to the ground — providing Dalton hasn't lost his job to former OSU Buckeye Justin Fields by then.
Week 4 at Vikings: Never too early for a throwback game, right? In this one, quarterbacks Fran Tarkenton and Bernie Kosar reinvent themselves and return to the huddle. No amount of scrambling can save Fran this time.
Week 5 at Chargers: Game to be played in the futuristic SoFi Stadium, which will host Super Bowl LVI in 2022: SoFi is on the site of the former Hollywood Park race track. Look for a thoroughbred named Chubb to leave a trail of also-rans in his dust.
Week 6 hosting Cardinals: Some say Browns could be looking for yet another placekicker by game's end. Whooptyhell. (For all the wrong reasons, I miss Freddie Kitchens.)
Week 7 hosting Broncos (Thursday night game): Teddy Bridgewater was named starter at QB. Drew Lock fans are just gonna have to wait to see the former Missouri standout pummeled by Jadeveon Clowney. Or will they?
Week 8 hosting Steelers: Does 48-39 ring a bell? Big Ben threw for 501 yards, but he didn't have all the answers on Wild Card Weekend last January. Four of his 68 passing attempts wound up in the hands of Cleveland defenders. And to think Kevin Stefanski wasn't even on the sidelines because he'd tested positive for COVID-19. Pro Bowl guard Joel Bitonio and top cornerback Denzel Ward were out too. Kareem and Nick were unstoppable at Heinz Field after the Browns had lost 17-straight there. Now it's time to have some fun at the lake.
Week 9 at Bengals: Gotta love the Comeback Kid from Athens. Stay healthy, Mr. Burrow — but only healthy enough to finish second in the Battle of Ohio.
Week 10 at Patriots: Slam, bam, thank you, Cam. Don't look for a close shave at Gillette Stadium this time around. As TB 12 likes to say, "Let's gooooooooo!" Remember, Bill? Sure ya do.
Week 11 hosting Lions: "A-wimoweh, a-wimoweh, a-wimoweh, a-wimoweh. In the jungle, the mighty jungle, the Lions sleep tonight."
Week 12 at Ravens (Sunday night game): NBC showstoppers Al, Chris and Carrie will start the night by singing the praises of Lamar Jackson. They'll end the night singing the praises of Cleveland defensive coordinator Joe Woods.
Week 13 bye week. Go online. Order a Cleveland Guardians T-shirt and bumper sticker.
Week 14 hosting Ravens: After a week off, these Baltimore dudes look awfully familiar. Crystal football sees mirror image of Week 12 outcome.
Week 15 hosting Raiders: Sorry, Elvis. What happens in Cleveland stays in Cleveland. Overall, Las Vegas should grade a bit above average, which ain't gonna impress the Dawg Pounders.
Week 16 at Packers (Christmas Day): The Grinch is not going to steal Christmas, nor is Aaron Rodgers.
Week 17 at Steelers (Monday night game): The NFL's schedule-makers have cooked up a juicy one. Like I said: Does 48-39 ring a bell?
Week 18 hosting Bengals: It's been a long 18-week regular season. Time to rest the big boys, wrap up home-field advantage and loop some new Jim Donovan sound bites.