Buyout reaches new level of absurdity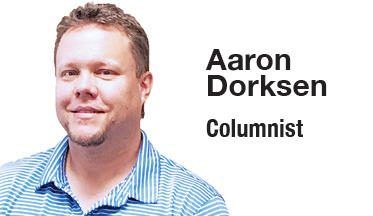 A few thoughts from the week in sports …
If you follow the Cleveland Browns, how many times this season have you complained about Deshaun Watson's fully guaranteed $230 million contract over five years?
I'll admit it's been more than a handful of times for me, and I'm definitely not alone in that statistic.
Whether it's grumbling after hearing Watson's going to sit out another game, watching poor play, discussing legal troubles, or worst news yet, finding out he's out for the season due to a shoulder injury on Wednesday, that huge contract puts him under a much closer microscope.
Give Watson a lot of credit for his second-half performance against the Ravens, though, overcoming a slow start and gimpy ankle to help lead a 33-31, come-from-behind win on the road against the Ravens this past Sunday. However, with Watson now ruled out the entire season looks questionable.
Babe Ruth was the first pro athlete to reach $50,000 for a season, getting paid $52,000 in 1922, according to the Society for American Baseball Research. When someone complained to the Sultan of Swat in 1930 about making $80,000 and getting paid more than President Herbert Hoover, Ruth famously quipped, "Why not? I had a better year than he did."
Another Yankees great, Joe DiMaggio became the first $100,000 man in 1949.
The first $1 million a year player was Nolan Ryan in 1980.
According to Forbes.com, eight athletes made $100 million this past year, with international soccer stars Cristiano Ronaldo ($136 million), Lionel Messi ($130 million) and Kylian Mbappe ($120 million) leading the way, followed by NBA superstar LeBron James ($119.5 million).
Former Texas A&M football coach Jimbo Fisher set a different kind of sports record this week: largest contract buyout in college football history.
Before the 2021 season, Fisher's contract was extended to 2031, and his annual salary was raised to $9 million.
After being fired on Nov. 12 with a 45-25 overall record leading the Aggies, including 6-4 this season, Fisher is still owed $76.8 million. And he'll get every penny of it because he had a guaranteed contract. It breaks down to $26,301 per day until 2031 — not to work.
The buyout will be paid with donor dollars from the school's 12th Man Foundation and athletic department funds. (Read in a sarcastic voice: Texas oil money is really being put to good use.)
What could you buy with that kind of money?
I was talking to a friend about Jimbo's "jackpot," and he told me The College of Wooster's reported expenses for the entire 2021-22 academic year as listed in the alumni magazine were $83.44 million. OK, so Jimbo could just about foot the bill to run a small college for a whole year.
If Jimbo likes to collect sports memorabilia like I do, he could buy one of each of the best sports cards ever and still have plenty of cash left over.
According to ESPN.com, the 1952 Topps Mickey Mantle baseball card sold for $12.6 million in 2022; the famed Honus Wagner 1909 T206 baseball card sold for $7.25 million in 2022; and gem mint 10 rookie cards for Pele, Tom Brady, Patrick Mahomes, LeBron James and Wayne Gretzky sold between 2021-22 for a combined $17.68 million. That combined sports card bill would only be $37.5 million.
Or maybe Jimbo wants a new place to live? The 780-acre private island complete with an 18-hole golf course, air strip and mock old west town owned by telecommunications billionaire Craig McCaw in British Columbia was listed for $75 million recently.
Browns town
Why can't the Browns ever have nice things?
Cleveland's 33-31, come-from-behind win over the Ravens on Dustin Hopkins' 40-yard field goal as time expired was a result of a complete team effort and tenacity.
Optimism was about as high as we've seen it for Browns football since 1999. Then came the news about Watson being lost for the season.
The AFC North still looks to be a complete dogfight, but the Browns will have to rally behind Dorian Thompson-Robinson or whoever winds up at quarterback down the stretch.
The Ravens lead the division at 7-3. The Browns will host the Steelers in a huge matchup of 6-3 teams this Sunday. The Bengals are lurking right behind at 5-4.
Despite losing several key players to injuries, the Browns have a chance to win any game because of their defense.
If the Browns eventually become a playoff team – and that's a big "if" – I'll look back to Jerome Ford's 12-yard run on the drive that set up Hopkins' game-winning field goal as the rallying point. It seemed like the entire offensive line pushed the pile, allowing Ford to pick up the first down after appearing to be stopped for a 5-yard gain.
In all my years watching football, I don't remember seeing that many players pushing a pile, or for that long of an added gain. It was the kind of "team" play that I hope carries the Browns a long way over the remainder of the season.
Parting shots
Congrats to Dalton for being the last remaining area team in the high school playoffs. The Bulldogs (11-1) defeated Norwalk St. Paul 48-28 and took on Danville (13-0) in a Division VII regional final at Dover's Crater Stadium on Friday.
Kudos also go out to West Holmes, which had another strong playoff run this fall. The Knights dropped a hard-fought 38-21 contest against Sandusky Perkins in Div. IV and finished the season 10-3.
—Stephen Vogt was a surprise choice to be named the Cleveland Guardians' new manager. Just one year removed from his playing days, the 39-year-old Vogt has no previous managerial experience. However, Vogt has received high praise for his baseball knowledge, personality and ability to connect with other players.
Dalton resident Justin Thomas is a former MLB pitcher who played with Vogt as a member of the Oakland A's organization in 2013 and in the Venezuelan Winter League.
Thomas, who pitched in the Big Leagues for the Mariners, Pirates, Red Sox and Yankees, believes Vogt will be an outstanding manager.
"I know people may think he's young, but in my opinion he's built for this," Thomas told me. "I don't think it will take long for him to gain the trust of his players and have the city of Cleveland behind him. I think he will do great things."
Thomas described Vogt as a guy who "lit up a clubhouse."
"He was a fantastic teammate and pushed everyone to be their best by putting in 100% effort every day on the field," Thomas said. "He elevated the play of others due to his leadership and work ethic. Ever since I've known him, he has always wanted to be a manager."
Aaron Dorksen can be emailed at aarondorksen24@gmail.com.