Retiring when you still like your job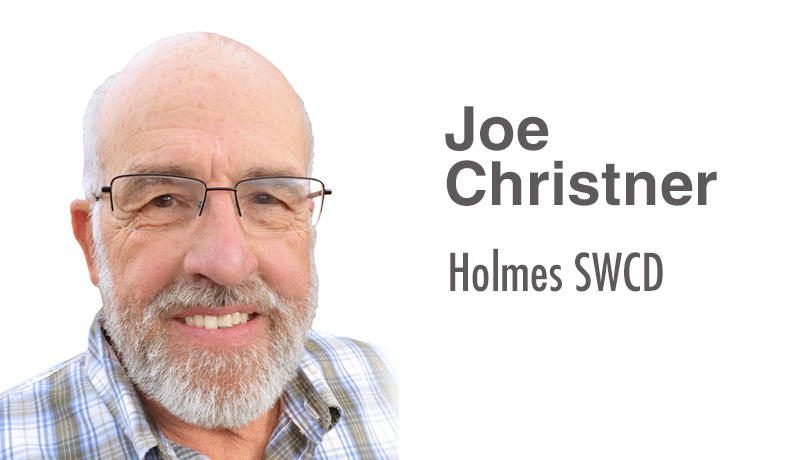 In the past few years, there are two questions I have been asked on a somewhat regular basis. They came up several times at my 50-year class reunion in summer 2019. I am sure I had heard them before, but not that often in a short period of time. The questions are something like this: Are you retired yet? Or when are you going to retire? I guess if you attend your 50-year class reunion, you can expect to hear those kind of questions.
The answer to the first question was easy — that was a no. The other question wasn't as easy for me because I like my job at Holmes SWCD. I have been fortunate to have two careers I really have enjoyed.
Growing up, I always wanted to be a farmer. That opportunity came along, and I started my career as a dairy farmer. It was long hours and hard work, but I found it very satisfying to plant a seed and grow a crop or to raise a calf to a productive dairy cow. After 20 years, due to some changing circumstances, the decision was made to sell the cows and look for a new career. A friend who was working at Holmes SWCD at the time told me about his job and how he was working with farmers and landowners. That sounded like something I would enjoy doing, and I told him to let me know if there were ever any job openings.
About a year later he called to let me know Holmes SWCD had an opening. I interviewed and was hired, even though I had no technical conservation training. I had the ag background to talk with farmers, and I was willing to learn. And just as I thought, I have enjoyed my job as a technician at Holmes SWCD. As a result, I have not been in a hurry to set a retirement date.
Just as in farming, I have found working for Holmes SWCD to be satisfying and rewarding. I have enjoyed working with farmers and landowners on conservation projects and practices. I have had the privilege to meet and learn from many people who work in conservation and agriculture. I learned a lot from Dean Slates, Terry Scott, Chuck Reynolds and Michelle Wood, to mention a few.
The Holmes SWCD Board of Supervisors provided many educational and training opportunities so I could do my job. I have had the opportunity to focus on several areas of conservation over the years, beginning with the No-Till equipment rental program. After that there was managed grazing planning, cover crops, nutrient management, water quality and soil health. It also was rewarding to work on events and programs such as 5th-Grade Farm Tours, South Fork Fencing project, Alpine Nutrient Trading, Aerial Cover Crop Program, 4R Nutrient Planning and Multi County Soil Health programs.
As of April 1, I will have worked at Holmes SWCD for 20 years, and just like with my farming career, it is time for me to make a change. I now have the answer to the second question. I will retire from Holmes Soil and Water Conservation District on April 30.
Thanks, Holmes SWCD board and staff for the opportunity to be a part of the important work of soil and water conservation. I will miss being on the staff at Holmes SWCD, and I value your support and friendship.
As I start this next stage of my life, I will continue looking for ways to be a part of the conservation effort.