Doing some hunting, fishing, shooting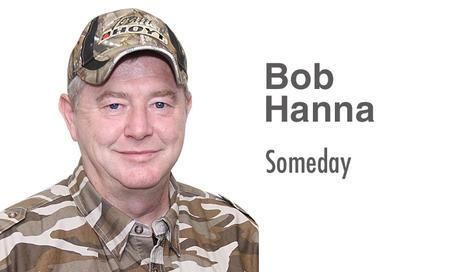 Hey everyone, welcome to the summer heat, which brings on the summer humidity, which brings on the summer rain, which brings on the summer flooding. Growing up here, I guess we've always just accepted it as part of our lifestyle.
We'll just have to see what our Kentucky weather will bring. Our new home is way up high, so flooding is only a problem if our creek washes out our road. Some have asked if we are going to have a problem in the winter with a fairly steep driveway. We just said our driveway is actually a county road that ends at our house, so the county has to maintain it.
Add to that, we have an all-wheel-drive vehicle with ice-grip tires and a four-wheel-drive pickup with all-terrain tires. If it gets that bad, by golly, we're retired. We'll just stay put until it's safe to go or someone comes to save us.
Some good news — the Whitetail Heritage of Ohio organization is again accepting applications for this year's whitetail hunt. I have helped this organization for the past several years as a guide and cameraman.
It is open to those who want to learn and do not normally have access to hunting or are handicapped. Applications are due by Sept. 11, and limited spaces are available. Go to www.whitetailheritageofohio.org and press the "more" button, which will give you access to the PDF application. Print that off, fill it out and send it to the address shown at the bottom.
The hunt will be held again at the Pilgrim Hills Camp in Brinkhaven on Oct. 3. I am planning on coming up from Kentucky to help with this great event. Many generous farmers have offered their property to allow us to hunt for this event, and the WHoO has a lease property as well.
Just got a call from a friend to catch a ride to Lake Erie for some walleye fishing. I have seen some great pics on social media of lucky anglers. I'm not what you would call fanatical about fishing as I am about hunting, but I do enjoy a good fish dinner. We do have a stocked pond on the new property, so maybe I'll get into that a bit more. Oh yeah, one more thing to "occupy my time."
Things have been so crazy I almost forgot we were discussing shooting variables. Some have said people like me have a natural talent for shooting, but just as with any other "talent," it comes from lots of learning and practice. When we took our long-range shooting course in Kentucky, that really excited me about the variables and possibilities of shooting. That does not mean we should take every shot at an animal at 1,000 yards; it just means taking into account the different scenarios of ballistics on every shot.
Elevation is a good example. At higher elevations, the air density is thinner, which allows the bullet to travel faster with less "drag." In Africa we had to account for 2 inches less drop at 100 yards to account for air density. The same thing in Wyoming once we got above a certain elevation on the mountain. Not only did it affect the bullet speed, but also the "Bob speed" as well. Hiking in those conditions is something you need to train for. Altitude sickness can be deadly.
Increasing your skills also can be attained by customizing your equipment. I know one thing that truly helped my shooting was having my trigger-pull pressure reduced from 6 pounds to 2. Although it is hard to get used to, it reduces the torque on the gun when you pull the trigger. I used to "flinch," awaiting the gun to fire at the higher pressure. Now it's just a matter of relaxing and slowly squeezing that trigger, allowing the gun to let you know when it's ready.
Well hey, once I get going, I always run out of space. So hopefully, next time, I'll have a good "fish story" to tell you and maybe some more info on our Kentucky move.
Chasing our dreams! God bless.