Getting more from your soil through planning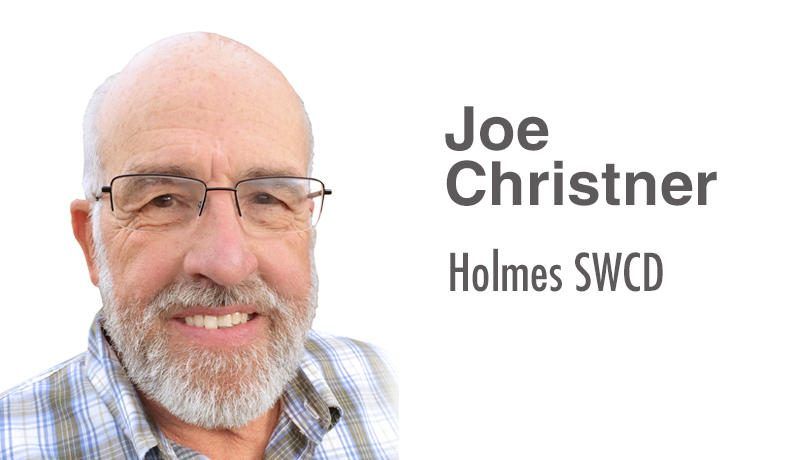 As I write this article, we are well into another fall harvest season, the time of year when you can measure and evaluate the results of the planning and hard work that go into growing a crop. Whether you grow a few acres of vegetables for local markets, feed for your livestock or 2,000 acres of corn and soybeans, you depend on top performance from your soil.
Soil is the basis of farming. It delivers water and nutrients to crops, physically supports plants, helps control pests, determines where rainfall goes after it hits the earth, and protects the quality of drinking water, air and wildlife habitat. The goal of soil management is to protect soil and enhance its performance so you can farm profitably and preserve environmental quality for decades to come.
Now is the best time to start making a soil-management plan for next year by asking a few questions such as what kind of soil do I have. You can find out by using this link to Web Soil Survey at websoilsurvey.sc.egov.usda.gov, or you can get a free copy of the Holmes County Soil Survey from Holmes County SWCD. It can be used to identify the soils on your land and evaluate the potential of the soil and the management needed for maximum production.
What problems are of greatest concern? Which areas are costing you the most money, causing the most environmental damage or threatening the long-term productivity of your farm? Making notes on an aerial map or a soil survey map of your farm is a good way to identify these areas and answer these questions. These maps show the boundaries of different soil types across your farm, descriptions of the soils, and can be copied and used as base maps for planning soil management.
What are the effects of your current management practices? Listing your current soil-management practices will help you examine their effects and will give you a baseline for tracking changes. You might want to compare what effect your practices have on the six soil-friendly practices that improve soil performance. They include adding organic matter, avoiding excessive tillage and soil compaction, keeping the ground covered, increasing diversity, and observing how your land is changing from year to year.
This information will be the basis for your soil-management plan. Your plan should include a base map, a list of soil problems to address, an assessment of current management practices and — most important — the action plan.
Create the action plan by answering these questions about your operation: What are your management alternatives? What information do you need to decide how each alternative could address your problems and goals?
Review the six soil-friendly practices and ask which ones might address your problem areas. Label a sheet of paper as your "preliminary management plan" and jot down possible management changes to consider and learn more about.
Planning takes time and effort. Sure, you are already busy, but consider the valuable services your soil provides:
—Growing crops: Soil delivers nutrients and water and gives plants structural support. Could your soil cycle nutrients more efficiently so you save on input costs and your crops are healthier? Could your soil store more water so crops do better during dry spells?
—Controlling water flow: Soil helps control how water moves over and through the earth's surface. Does rainfall quickly fill waterways rather than moving slowly through your soil? Could you reduce the amount of organic matter, nutrients and soil you are losing to erosion?
—Filtering water: Healthy soil can filter and decompose organic substances such as manure, agricultural chemicals and other compounds that can pollute air and water.
You determine how soil performs. You cannot control slope, texture, climate and other critical soil factors. But you can control tillage, crop rotations, soil amendments and other management choices. Through these choices you change the structure, biological activity and chemical content of soil, and you influence erosion rates, pest populations, nutrient availability and crop production.
If you would like assistance developing a plan to improve soil management or need soil maps and descriptions, your local Holmes Soil and Water Conservation District and Natural Resource Conservation Service would like to help you. Give us a call at 330-674-SWCD ext. 3 or follow us on Facebook for conservation happenings.