We just don't know yet what God's plan is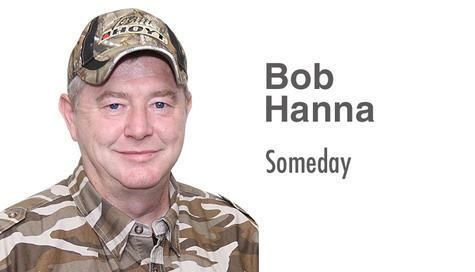 So where do we begin? So many things happening, it's hard to keep up.
Did I really retire or just change occupations from farmer/tire salesman to full-time construction worker? Don't get me wrong. Our house is great, but getting it to be "ours" requires a lot of remodeling, landscaping and such. We did finally get the last of our belongings from our moving company. Trying to make everything fit without looking crowded is another thing.
I believe God has a plan of each of us if we are receptive to his guidance. I was telling Taryn that God evidently has a purpose for us to be here in Kentucky because so many unexpected blessings have been sent our way.
When we were picking up our new bedroom suite from the Cabin Store in Mt. Hope, Jr. Yoder happened to mention he got in a rustic couch (that folds into a bed) that a customer brought back because it didn't fit his room. You know what? Not only was the price good, but it matches our decor perfectly.
We have about half of our 10-acre property that is either field or lawn, so we looked for a utility tractor. Dealer says, "Oh, we just had a trade in 'yesterday' of a 32HP Diesel 4310 John Deere (my brand), and, oh yeah, it came with a 6-foot finishing mower, a potato plow, a scraper blade, a rototiller and a large bucket."
Really? Lucky, you say? I say blessed. We purchased a pallet fork for it and are getting a 4-foot bush hog for field and trails. Potato plow? Rototiller? Can you say deer food plots?
The only other building on the property besides the house was a small storage shed, so we found a shed builder and asked him to build us a 14-by-24 shed for the tractor and general storage. While we were there, we "happened" to notice they also sell carports. We really could use one for our 16-foot trailer, so we asked him about one when he said, "Well, our display model (19-by-20) is an older model, and I'll see if the company wants to sell it." He called back to say that if we would take it down ourselves (remember this), they would take $600 for it.
No problem, right? Looks easy enough. Remember, it is 19-by-20, and we only have a 16-foot trailer. It took us an hour to figure out how the two of us were going to dismantle it, another hour and a half to actually dismantle it, and another hour and a half to build a frame out of 2-by-4s (we are at a shed builder, plenty of lumber) that extended out past the tailgate and load the sheet metal and trusses. By this time the heat and sun had just about done us in (not young pups anymore), and a couple young boys came and helped us finish.
Back at the cabin this morning as we let our puppies out, we were met with what hunters hate to hear when they are on stand: some snorts from local deer in our woods just off our yard. I have not been able to do much scouting, but one of the neighbors said we have some of the best hunting spots around.
Speaking of locals, as I was mowing our yard with the regular riding mower the other day and was near the edge of the woods, I just happened to see movement on my left side. About 4 feet from my left leg was a big snake with a head about the size of a tennis ball coiling in defense. Let me tell you, that tractor can move. After another pass, he retreated into the woods. From the pictures we found, we believe it is a Eastern Black Kingsnake (nonvenomous), but I wasn't in any mood to stop and ask him.
We praise God for his blessings, his guidance and his protection. We are still learning where you live is not as important as how you live and who guides it. Who is it that guides yours?
God bless.