Harvest Ridge example of Holmes County dreaming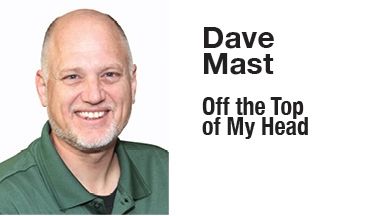 On Saturday, March 11, the Holmes County Fairgrounds at Harvest Ridge was abuzz with activity.
A massive group of participants at the Ohio Indoor State Championship took aim at what they hoped would be an award-winning effort, with the youngsters initially taking center stage in the morning and early afternoon while the adults and professionals took aim in the evening.
Not only did the youngsters pack the premises, but also with them came their parents and families, meaning the event brought with it income for local eateries, gas stations and other businesses.
Moving a little further down the row of buildings to the south, the impressive Matrix Performing Arts crew was hard at work practicing their craft in the large and very open animal building, where high school and college-age students with the gift of playing percussion were putting in serious time preparing for a national tour of upcoming events.
Farther to the south was a group of Scouts from the Killbuck District who were gaining some hands-on insight into conservation practices, thanks to the cooperation of Soil & Water Conservation Districts from both Wayne and Holmes.
While those three entities are quite unique to one another, they shared one commonality on the day.
Each was taking advantage of a facility that was designed to be exactly what it was on this day, a place where groups could come in and conduct and enjoy whatever event they were hosting.
Leaders from each of the groups expressed a deep gratitude to Harvest Ridge and its staff for hosting the event, each stating the facility offered exactly what it needed to create a wonderful aura that allowed their respective participants to become engaged and enjoy the experience.
That the red carpet was rolled out by Harvest Ridge Director Pat Martin and others who make the facility what it is, while at the same time making visitors feel warm and welcome, was a bonus for which each leader expressed their gratitude.
Not long ago that chunk of land was just another patch of rolling farmland.
Then more than a decade ago, one man's dream, Kerry Taylor of the Holmes County Fair Board, became a plan that developed into a community-wide effort that required a laundry list of volunteers and businesses to come together to put the plan in motion.
Taylor's vision and tenacity along with the determination of an entire community began to take shape. Never mind the fact many people outside the community, people in high-up places with plenty of experience in fairgrounds, said Holmes County couldn't create this extremely ambitious fairground.
Never mind it was going to take a mountain of money and a ton of work.
Holmes County has the finances, and it certainly has the wherewithal to build the buildings. No one will ever question the heart of the people here and their willingness to do whatever it takes to create something out of nothing.
What it didn't have was land.
Then came an incredible donation of land west of Millersburg from Paul Weaver, owner of Weaver Leather, who had purchased land and donated it to the Holmes County Agricultural Society for a new fairground.
That was in 2009.
Flash forward 14 years and where once was rolling countryside now stands a stunning fairground, complete with an expo center that continues to bring in some remarkable events and groups that in turn have generated income for the county.
The tenacity, determination and refusal to accept anything less than realizing a dream are a tribute to the heart of the people of Holmes County, who never saw a challenge they weren't willing to tackle.
Through all of the challenges of building this facility, the people of Holmes County and members of the Holmes County Senior Fair Board continually found positives in every negative and created ways to solve problems and hurdle the obstacles that got in the way.
But the closer the dream came to reality, the more excited those involved with the process became.
Then suddenly the dream was no longer just a dream, but a reality.
Several years later the Fairgrounds at Harvest Ridge is experiencing days like Saturday, March 11, where the facility was crawling with visitors, people enjoying their passion, learning, growing and enjoying a place they could call home for the day.
That is what passion, work ethic, willingness to work together and dreaming big can make happen, and Holmes County is the better for it, not only because it created this beautiful facility, but also because those traits define everything Holmes County represents in every walk of life.