Maybe not THE state school, but forever first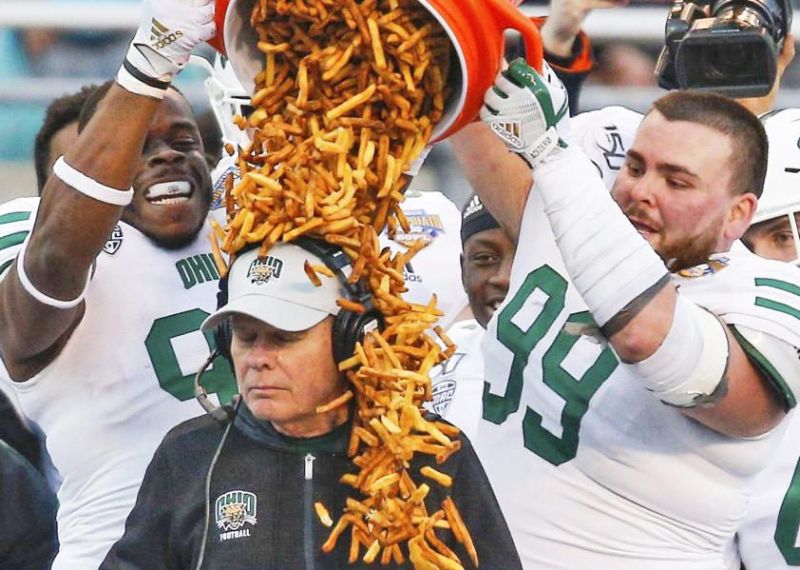 Normally, I'm "all-in" when it comes to Lester Holt and his NBC Nightly News. He delivers the day's top stories in a straight-forward, honest manner. Mr. Holt, in many ways, reminds of Mr. Cronkite, who, on another network years and years ago, set the bar sky-high for anyone who dared to follow in his footsteps.
I'm going on record as saying Lester Holt, a now-rare, no-agenda journalist, is a giant of the industry. We can trust him.
With that said, I'm also going on record today to proclaim that earlier in the week, Mr. Holt fumbled the ol' pigskin. That's right. For whatever reason, he, his producers, his writers and his editors muffed the biggest story of the weekend.
They tried. They really did. And for that, the crew deserves credit. On the Monday and Tuesday newscasts, they were spot-on when covering Bubba Wallace's first NASCAR Cup victory. It was the first checkered flag at the sport's highest level by a Black driver since Hall of Famer Wendell Scott took the checkered flag on Dec. 1, 1963, at Speedway Park in Jacksonville, Florida.
Along with much-needed segments on a fractured democracy and dubious economy, back-to-back Bubbacasts were warranted, documenting a moment in history that transcended not only motorsports and racing, but also milestone accomplishments in cultural circles throughout the land.
Kudos to the entire 23XI crew including team owners Michael Jordan and Denny Hamlin. What transpired in the rain-delayed, rain-shortened Talladega Superspeedway race on Monday will forever be titanic.
And yet a certain sector of the population came away from the weekend feeling somewhat on the jilted side. We understood the NBC folks were preoccupied with Sunday night's football game in rainy Foxborough, Massachusetts, a classic NFL showdown between the Buccaneers and Patriots that featured Tom "GOAT" Brady against his former mentor of 20 years, Bill Belichick.
Really, Lester. Did you not realize bragging rights in the East Division of the mighty Mid-American Conference were up for grabs? Did you not foresee the Ohio Bobcats would be undefeated in their division and at the top of the standings in the East despite having won only one of five games this fall?
Did you fail to understand the full impact of "MACtion" and the fervor it creates among those of us who bleed Green and White, who are graduates of the "Harvard on the Hocking" — sometimes affectionately referred to as "The Berkley of the Backwoods"?
Never forget, Mr. Holt: Dating back to 1804, we were — and will always be — the first state university in Ohio, and certainly not to be shamed simply because those who associate with big farm school in Columbus haughtily feel compelled to cheer for the Ohio State University.
Lest you forget, Lester: OSU originally was named by its board of trustees as the Ohio Agricultural and Mechanical College. What a dud, eh? No wonder Sloopy has been hangin' on so long.
OK, so down in Athens, maybe we don't celebrate national championships. Maybe we're just happy to play in a bowl game, any bowl game, even if it's sponsored by the Idaho Potato Commission.
By the way, Mr. Holt: Ohio won the Famous Idaho Potato Bowl over Nevada, 31-20, in 2019, and the Bobcats celebrated by dumping a water bucket full of French fries over the head of then-head coach Frank Solich. It was great. I'd be willing to bet the last time the rowdy Buckeyes dumped fries on anyone was late last week at the McDonald's on Olentangy River Road.
We miss Frank, miss seeing him pace nonstop back and forth on the sideline. Things have not gone well under new head coach Tim Albin, a Solich understudy at Nebraska from 2000-03 and then in Athens since 2005.
But this Saturday is Homecoming at Peden Stadium. Aside from illness or death, one doesn't miss Homecoming in an all-things-green Athens. The alums turn out in throngs, regardless of the Bobcats' record on the gridiron. They stay in their seats at halftime to watch my former team — the Marching 110 — and hang out after the game to listen to the band's traditional postgame tunes.
Even before Ohio trampled Akron, I had registered to be in the always-spirited parade through the brick streets and to attend the game against Central Michigan, a tough opponent. The Chippewas have owned the 'Cats in recent clashes.
My prediction is that win or lose, there will be nothing about OU or the game on the NBC Nightly News.
Sorry, Mr. Holt. Upon further review, the ruling on the field is confirmed:
Fumble!