Not a great finish, but Tito's tenure was tops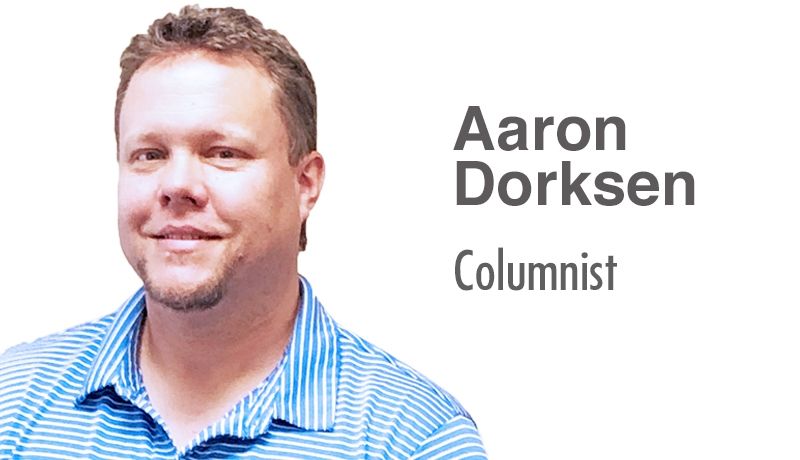 A few thoughts from the week in sports …
Terry "Tito" Francona told his Cleveland Guardians players this week that it was "the honor of a lifetime to be here for 11 years."
As a diehard Cleveland baseball fan, it was an extreme privilege to follow a team led by Francona for more than a decade.
I'll argue Francona is the best manager/coach to lead a Cleveland sports team in the last 50 years.
Francona, 64, has announced this will be his last season as a manager, a decision based largely on health issues. He's missed time during recent seasons for myriad reasons and needs to have more offseason surgeries.
It's been a rough year for the Guardians, who entered the week third in the weak AL Central with a 74-84 record.
MLB teams play a 162-game season, and if a reporter or fan follows the games closely enough, there are lots of decisions made by any manager that can open themselves up for second-guessing.
Throw in an unusually high number of injuries for Cleveland this year, especially to its pitching staff, and some bad moves made at the trade deadline, and it's been an extremely frustrating season.
Look at Francona's entire tenure, though, and it's been a remarkable run for a team that plays in a mid-market city and has major payroll restrictions under owner Paul Dolan.
Francona, the franchise's all-time winningest manager, has led the Indians/Guardians to an impressive 919-754 record since taking charge in 2013.
Only the Dodgers (1,027-647, .614) and Yankees (937-737, .560) boast a better winning percentage over the same 11-year period. That's an incredible testament to the job Francona's done, especially considering the jaw-dropping difference in payroll between those powerhouses and our team.
The only thing missing is a World Series title, and the Indians came oh so close, losing a heartbreaker in game seven of the 2016 Fall Classic, 8-7 in 10 innings, to the Chicago Cubs.
By the time the season concludes in Detroit on Oct. 1, Francona's managerial tally will have reached an impressive 1,678 games leading Cleveland.
Throughout his tenure the Guardians have endured a mere 25 games outside of playoff contention. Although they aren't in the race this year, this is only the second time in Francona's tenure they'll finish with a losing record.
Francona is the one manager/coach who I always made an effort to try to listen to his postgame comments on radio or TV. His knowledge of baseball, dry sense of humor and caring for his players always came through in his interviews.
The son of 1960s Indians great Tito Francona, Terry grew up around the game and was an MLB player himself before injuries shortened his career. He will finish his 23 combined years as a manager for Philadelphia, Boston and Cleveland with close to 2,000 big league wins, highlighted by World Series titles leading the Red Sox to titles in 2004 and 2007. I look forward to hearing Tito's Hall of Fame speech in Cooperstown one day.
Other top Cleveland managers/coaches
Who are the other top Cleveland coaches from the last 50 years behind Francona?
Mike Hargrove led arguably the most memorable decade in Cleveland baseball history, which included losing in the World Series in 1995 (Braves) and 1997 (Marlins). Grover had a 721-591 record leading Cleveland from 1991-99, before going on to skipper the Orioles and Mariners.
Lenny Wilkens compiled a record of 316-258 leading the Cavs from 1986-93, giving him the most wins and second-highest winning percentage in franchise history. Unable to get past Michael Jordan and the Chicago Bulls, Wilkens stepped down and then accepted a job with the Atlanta Hawks.
Marty Schottenheimer went 44-27 leading the Browns from 1984-88, and if it wasn't for the pesky Broncos, he would have led Cleveland to the Super Bowl.
Just stopping by
Two Hall of Famers come to mind who took their lumps in Cleveland before going on to lead title teams.
Bill Belichick had a short and unproductive stint leading the Browns (36-44 from 1991-95) before going on to build a dynasty with the New England Patriots.
Chuck Daly coached the Cavs in 1981-82 to a 9-32 record but went on to have great success leading the Pistons and the 1992 USA Dream Team.
Parting shots (Ohio against the World)
I loved the fiery postgame rant from Ohio State coach Ryan Day after a great final drive for the Buckeyes pulled out a 17-14 road win at Notre Dame.
It was a ragged overall performance, but OSU came through when it mattered most. It was kind of odd for Day to focus so much aggravation toward 86-year-old Lou Holtz's pregame comments questioning the Buckeyes' toughness, but I think Day was striking back in general against the overall criticism many have given to Ohio State.
—Who are the real Browns?
Two great games sandwiched around a clunker against Pittsburgh. Still, the 27-3 win over the Titans was a big step back in the right direction, and Cleveland's defense has shown it could wind up being really special.