Dirt-track fever nothing to sneeze at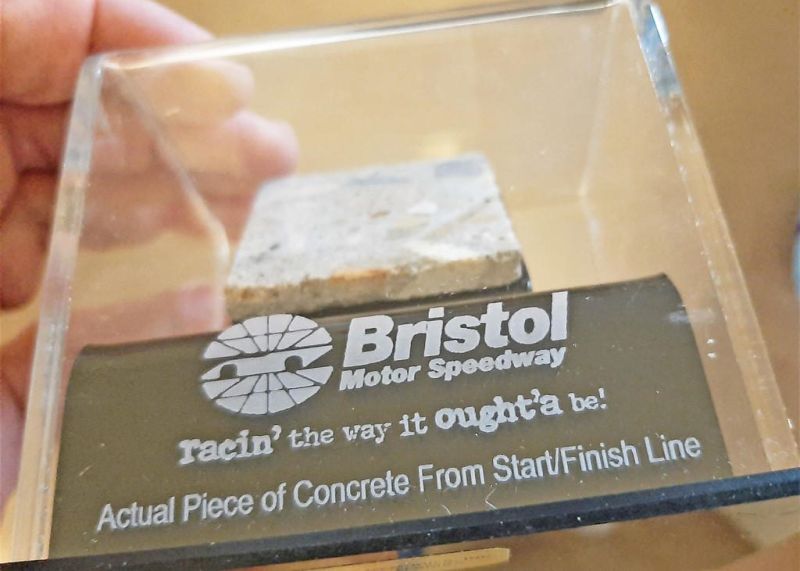 With NASCAR having put dirt-track racing in the spotlight with its recent events at the Bristol Motor Speedway in Tennessee, it can't help but stir up further interest at the small bullrings throughout the nation.
Aside from the Wayne County Speedway's 2021 opener on Saturday night, it also should be noted the Hilltop Speedway just outside Millersburg has a big schedule of Friday-night action cued up. Track owner Buck Smitley reported weekly racing may be contingent upon the weather, with some additional cold nights in the early spring forecasts. It's best to call 330-749-9943 each week to see if, indeed, there will be on-track activity.
"When it's cold, it's harder to get fans to come out," Smitley said. "Heck, I'm 65, and I wouldn't want to sit outside when it's cold either."
Smitley said he looks forward with excitement to a major two-day show coming up April 16-17 at Hilltop. The agenda will feature sizable payouts to the winners.
Hilltop is located at 2927 County Road 150. In normal circumstances, qualifying begins at 7 p.m. with heats starting at 7:30 p.m. Admission for routine Friday-night events is $12 (age 12 and younger free). Pit admission is $30.
And the dust did fly
What was your reaction to NASCAR's truck and Cup competition? Certainly, the sanctioning body took a bold step to transform the half-mile, high-banked Bristol concrete into a viable dirt surface. While the trucks had run on the dirt at Eldora in recent times, it was the first attempt in 51 years to put the Cup drivers and machines on dirt.
Given the anticipated issues and weather that soaked the facility Saturday night to force a postponement until Monday, the experiment overall seemed to be well-received. After the Cup race Monday night, drivers seemed to voice their enthusiasm for future racing on dirt. The carnage of twisted sheet metal spoke volumes, however.
Those with previous experience on dirt knew pretty much what to expect. Many of the drivers with asphalt-only backgrounds had to work through a huge learning curve during the weekend.
Before the weekend, though, one of NASCAR's kingpins went so far as to call Cup racing on dirt "not professional." Richard Petty said the return to the sport's roots was a step backward.
Of course, NASCAR champion Tony Stewart also had let his feelings be known regarding the decision to race on dirt at Bristol. He was so incensed Eldora was overlooked that he pulled his truck series dates.
There promises to be much more post-Bristol debate.
What happens to Bristol's dirt next? When track owners decide to prep "The Last Great Colosseum" for the traditional night race in September, it will require removing 2,000 truckloads (23,000 cubic yards) of dirt from the facility. The clean-up process will take about a month. Bristol plans to keep the dirt on speedway grounds for easier future use.
A few years back when Bristol resurfaced its original concrete surface, they sold 1-inch squares of start-finish line concrete as collectibles in the gift shop (yes, I had to have one). Wonder if they'll offer any similar keepsakes of the history-making dirt?
Where's Attica?
Last week's story about the Wayne County Speedway mentioned the Attica Raceway Park. It's another one of the region's historic dirt tracks and is well worth checking out.
Weekly shows at popular Attica Raceway Park (1/3 mile, banked) consist of complete racing programs for the 410 sprint cars, late models and the 305 sprint cars. During the season, the dirt trucks will compete at select events.
Making the trip? The address is 15127 E. Township Road 12 in Attica. That's northeast of the intersection of state Route 4 and U.S. 224 in the Attica Fairgrounds.
Punch it into the GPS and start your engines!