These local sports stars are bobblehead-worthy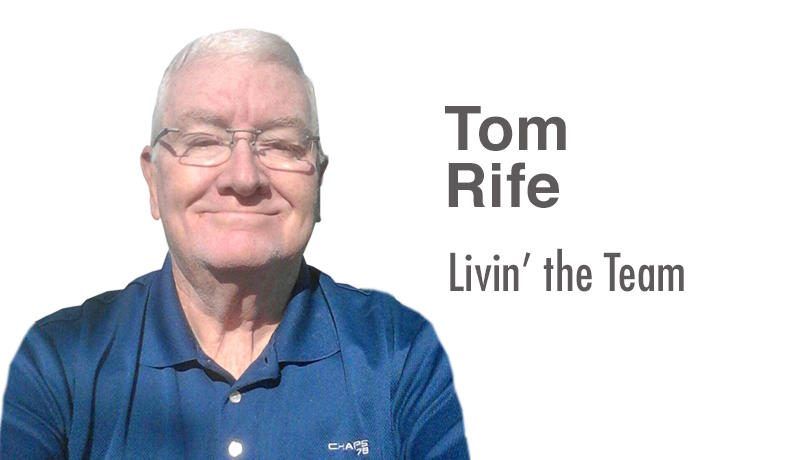 How does a person explain the popularity of bobbleheads? Fact is they are merely dolls — for grown-ups
Yet bobbleheads are everywhere, as cool as ever. From sports idols to movie stars, from practical presidents to pitiful punks who profess to be public servants, they "spring" from all walks of life.
It's a pretty good bet the average collector has at least one favorite figure sitting in plain view on a shelf somewhere.
The attraction may well be that bobbleheads, in contrast to many sports memorabilia valuables, are more easily obtained. Such things as autographed baseballs, game-worn jerseys and championship rings can command a hefty price tag well beyond a drinkin' stiff's means.
On a more sober note, bobbles seem to be enjoyable because they are colorful, have personality, depict history, evoke cherished memories and are just plain fun to possess. One other thing: if lovable enough, even the hero who lives — or lived — just down your street can be crafted from resin and honored on an appropriate, pleasing pedestal.
Despite having lived in Wooster only a few short years — prolonging my childhood dream and life-long pursuit of a life in sports journalism — I would like to suggest (in no particular order) a huddle of 15 locals deemed bobble-worthy:
1. Charles Follis – aka "The Black Cyclone" and widely revered as the first African-American professional football player, for whom the Wooster High football stadium is named.
2. Steve Moore – legendary former men's basketball coach at Muhlenberg College and The College of Wooster; in his 39 seasons at the helm, the Monroeville, Ohio native amassed a record of 867 wins and 253 losses (780-188 in 33 seasons at Wooster), ranking 12th in all-time men's basketball wins, regardless of division; also is second all-time in games won in NCAA Div. III.
3. Mike Breckenridge – since 1989 the insightful radio voice of high school and college sports in Wayne and surrounding counties for WQKT; still serving as the station's assistant general manager/sports director.
4. Jac Haudenschild – age 62, aka "The Wild Child" and Wooster native known for his dirt-track wizardry at the wheel of winged sprint race cars.
5. Jodi Shilling – former Waynedale High volleyball coach and Smithville educator who died in 2018 at the age of 41; despite battling the effects of cancer, led the Golden Bears to the most successful season of her 12-year WHS stint.
6. Perry Reese, Jr. — inspirational black coach who overcame prejudice to be welcomed into the all-white Amish community of Berlin; became icon at Hiland High School, site of the community center that bears his name; died of cancer in 2000 at the age of 48.
7. Reece Dupler/Danyon Hempy (special two-for-one teammate bobblehead) – Dupler: former 6-foot-2 guard for The College of Wooster known for his leadership, determination, defensive grit and ability to post up low and score against defenders much taller; 12th all-time scoring in college's history; learned his work ethic by helping family pumpkin farming business south of Newark; Hempy: third all-time on COW scoring list; career average of 17.9 points per game; versatile inside-outside threat; two-handed slam dunk; unofficial and unpaid spokesman for G&R Tavern's bologna sandwiches in hometown of Waldo, Ohio.
8. Tim Pettorini – celebrated former head baseball coach at The College of Wooster; took job in 1982 and retired after 38 seasons with a 1,234-461-6 (.729) ledger as the Fighting Scots' skipper; fifth all-time in Div. III wins.
9. Louie Stanley – As a Waynedale High alum, former wrestler and tight end on the football team, has built the school's wrestling program into a perennial Wayne County Athletic League and state juggernaut; Golden Bears' head football coach; in this, his 28th season, guided Waynedale to its 10th-straight conference wrestling title.
10. Dave Broehl – Wayne County's extraordinary historian and community leader who died this past October at the age of 73, a victim of COVID-19; instrumental in development of the Wayne County Historical Society complex and friend to the Wayne County Sports Hall of Fame located at the site.
11. Kent Smith – longtime educator, athletic director and coach at Orrville High School; leadership skills and devotion to fair play have made a lasting impact on the Orrville community.
12. – Matt Dilyard — the College of Wooster's photographer is simply the best darned sports photographer in the universe.
13. Sean Carmichael – the late Triway High athletic director and baseball/basketball coach; died unexpectedly just before the start of the 2019-20 school year; known to many as "Mr. Triway;" former Titan three-sport athlete.
14 – Gary Muntean – probably not the quarterback you think of first when celebrating the history of jersey number 12, yet bobble-worthy nonetheless; The College of Wooster's durable, all-time leader in offensive yards (9,041), passing yards (8,295), passing touchdowns (65), passing efficiency points (145.6) and completion percentage (62.1; 637-of-1,026); played in 32 games.
15. Mike Plant – intrepid newspaper reporter, editor; the man who, despite all odds, threatens to make me peck on a keyboard to age 70 and beyond (clock is ticking toward July); Of note: bobblehead designers will find molding his hair style to be the easiest task of all.