These gift ideas may not come with free shipping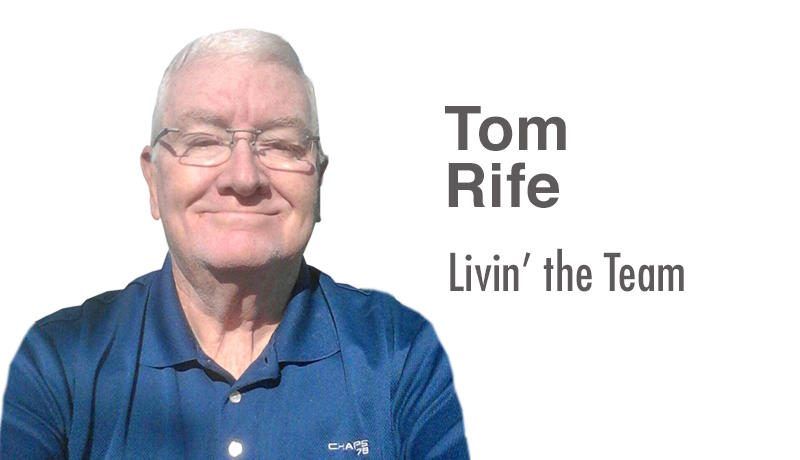 Black Friday already is raging at a big-box store near you. And with Thanksgiving only days away, turkeys from Plymouth Rock to Sausalito are runnin' scared.
Of course, more than enough shopping days remain before Rudolph and Santa defy every COVID-19 travel decree in existence. As for the mail, well, just remember to crush your packages before you take them to the post office. That will save 'em oodles of precious time out at the loading dock.
"Need any stamps today?"
No, just a stamp of approval from that sports geek in your orbit, the one goober just itchin' to steal a peek at whatever doohickey you've decided to stash under the fake Fraser fir this year.
Hold on. Still scrolling through Amazon? Here is my obligatory 'tis-the-season list of cunning gift ideas that may, but probably won't, include free shipping:
Shane Bieber autographed Wiffle Ball — A smash hit that's impossible to hit during family fun in the back yard. (In the package: ball only, no bat.)
Jim Harbaugh doll — No batteries needed. Simply pull the string and Coach Khaki Pants talks about how good all the other teams in the Big Ten are.
Tiger Woods face mask — New on the market. Slow the spread of the par-onavirus. Covers the mouth, nose and, well, the entire face. For outdoor use after you make a 10 on a par-3 on Sunday at the Masters.
Dennis Rodman fruitcake — the ultimate in secret ingredients that haven't been approved by the ADA (yet).
LeBron James fanny pack — While somewhat out of style, it's still perfect for the man who has everything except something to carry Michael Jordan's jock in.
Tom Brady Handy Pocket Down Counter — "As seen on TV" when TB12 had a brain blunder late in the game against the Chicago Bears, of all people, on Oct. 8. Warns aspiring Pro Football Hall of Famers by sending electric shocks through the helmet when it's fourth down. Waterproof!
Terry Francona Chia Pet — Not much to look at, but it grows on you. Get it? Get it!
Complimentary copy of Danica Patrick's best-selling "50 Ways To Leave Your Lover" — with foreword by Ricky Stenhouse, Jr. and Aaron Rodgers.
Chase Elliott Tactical Siren — Ideal for your next (or first) visit to the Dawsonville Pool Room. While there, be sure to try the Bully Burger, a hand-pattied, all-real hamburger ground fresh every day, "All the Way" with mustard, ketchup, slaw, pickles and onion. Add beer-battered fries. Wash it all down with an ice-cold (root) beer.
Wheel of Fortune Dustin Johnson Version board game — Spin the wheel and land on a $2.1 million payday at Augusta National.
Lindsey Vonn Life Alert Necklace — programmed to transmit those seven famous words: "I've fallen and I can't get up."
Odell Beckham, Jr. Bubble Wrap — Sold out!
Joe Burrow Model wrist watch by Timex — As advertised. Takes a licking and keeps on ticking.
Wonder Woman socks — Endorsed by Megan Rapinoe.
Jack Nicklaus Commemorative Green Jacket — When held under a black light, it glows red. Suggested as a viable alternative to yet another ugly Christmas sweater.