Things students interested in higher ed should know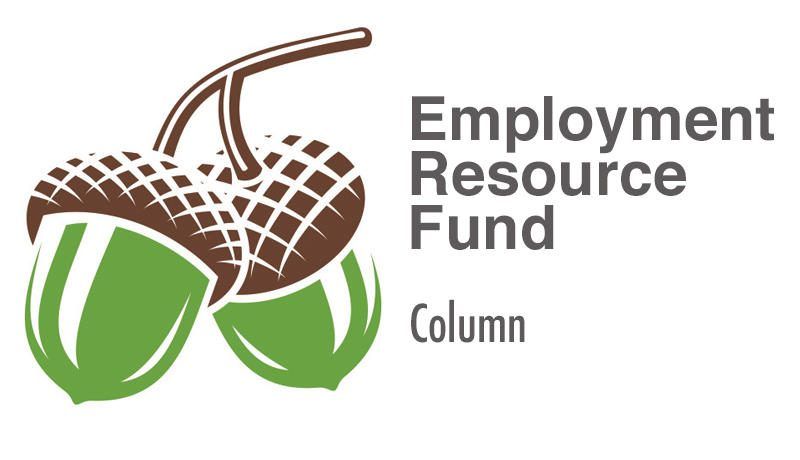 In March lives changed as COVID-19 came to light. Hearts broke for the Class of 2020 as the realization settled in of momentous events that would be missed.
Now the Class of 2021 prepares to return to a very different experience from a "typical" senior year, and the University of Akron Wayne College wants upcoming high school seniors, along with nontraditional students and community members, to know that it, like so many other colleges/universities in Ohio and across the nation, is doing what it can to reduce the barriers for students who are hoping and planning to apply to college, trade schools or wanting to achieve job-skill certifications.
Here are some important things to know:
Deadlines and fees
Always check college websites for application deadlines and fees. Some colleges have chosen to waive the application fee for new applicants until the end of 2021. This can make a huge financial difference, especially during this global pandemic when so many families may be dealing with layoffs, mandatory furloughs, reduced income or even no income. Admission application fees typically range from $25 to over $100. Eliminating this fee is a positive for so many.
ACT/SAT
ACT/SAT requirements also can be found online. Certain colleges may still require a score while others have chosen to waive these test scores. If no test score is required, admission decisions may be based on a cumulative GPA, strength of high school curriculum, performance in a college-preparatory curriculum, class rank, essays, letters of recommendation, extracurricular activities, honors and awards.
If a student has already taken the ACT/SAT and feels their scores reflect their abilities, then they should submit them. However, if they do not have a score or have not had the opportunity to take the test more than once and feel their scores do not reflect their abilities, then opting for a testing waiver may be the way to go.
Scholarships/financial aid
At UA Wayne College, a lot of questions come in with regard to financial aid and scholarships. Scholarship deadlines vary for each college and for different private donors. Some providers accept applications all year round while others award monthly, quarterly or yearly. Students are encouraged to continuously research scholarships and keep a calendar/spreadsheet of what, where and when for each scholarship they are interested in applying for throughout the year.
It's important to think outside the box and check for scholarship opportunities with high school guidance counselors, private clubs/membership organizations, local employers, community foundations, commercial businesses, Veterans Administration, public libraries and religious organizations (local and national).
It is always recommended for families to complete the Free Application for Federal Student Aid every year. Financial aid is available from a variety of sources. Student aid includes grants, scholarships, work-study jobs and loans. The FAFSA application is completed online at www.studentaid.gov/. This is a safe and secure website with the U.S. Department of Education and does not cause third-party spam mail. Completing the form has become more streamlined than in the past. There is now an option to directly link to the IRS to upload tax information. Completing the application is not a credit check or reported as an inquiry with credit bureaus.
As a reminder, it's a free application. Never pay for assistance in completing the FAFSA. UA Wayne College typically hosts FAFSA workshops beginning in October, and while it is not yet known how those will look this year, in compliance with safety guidelines, the school is still here to help. Even if attending elsewhere, UA Wayne College is happy to help with the first step in completing the FAFSA. Call the Student Services Center at 330-684-8900 or email waynefinancialaid@uakron.edu for assistance.
Even if the goal is to not use federal loans, that's fine; there is no obligation. Keep in mind most schools require the FAFSA to be filed each year because states and colleges use FAFSA information to award their own grants, scholarships and loans. Student aid is limited, and it's important to meet the deadlines. Again, check with the school's website to confirm FAFSA application deadlines, as they vary.
For example, those wanting to attend UA Wayne College next fall are encouraged to complete the application between Oct. 1 to Dec. 1 to be considered for the maximum amount of need-based and non-need-based aid during this priority awarding time frame. Other federal and state grants such as the Ohio College Opportunity Grant, Federal Supplemental Educational Opportunity Grant, Federal Pell Grant, federal work-study and Federal Subsidized Loans are considered need-based aid. Non-need-based aid is Federal Unsubsidized Loans, Plus Loans and TEACH Grants.
Selecting a college or university to attend is a major life decision, and it's important to remember you are not alone in the college-enrollment process. Every institution of higher education has staff prepared to help you through the admissions, financial aid and scholarship process to support your educational goals and future success every step of the way.
April Blood is a student-services counselor at the University of Akron Wayne College.