Wake up without Folgers in your cup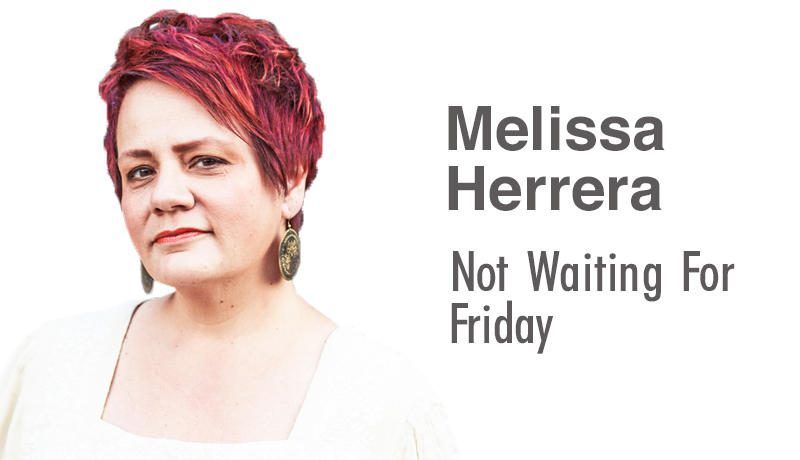 It's cold in my kitchen this morning, despite my grudging change of the thermostat to 67 F. I'm even wearing socks, but these days I can't regulate my body temperature, so living with me has been wildly chaotic. Some mornings I wake up feeling like I've been oven-baked like a chocolate chip cookie — a little crunchy on the outside and a hot mess inside.
I ran up to the store yesterday afternoon when I saw the threat of several inches of fresh snow falling. How on earth could I get out of my driveway in the snow to buy bread with my AWD if I needed to? I bought bananas, eggs ($8 for 18), bread, half and half (don't fight me on that) and coffee. But the coffee I bought isn't strong enough. Its bland flavor lays limp on my tongue.
I've been buying bags of coffee since time immemorial, and sometimes I still don't get it right. The only place I can get my favorite is Walmart, and I wasn't about to drive out there for a canister.
If a local coffee roaster wants to plug its product in this space, I'd be your fan forever. But it has to be strong because George is threatening to buy Folgers and that would be the end of our marriage.
I looked outside when I got up and was greeted with several inches of fallen snow. Despite the weak coffee, this sight makes the day perfect, no matter what anyone says.
My Christmas tree is still glowing in the living room. I decided to keep it up longer than I normally do. It's been an abnormally gray January, even for me, and I'm the one who would love to broodingly walk the moors in my long, black cloak. If my little house is cold, I can't imagine what a castle on the moors would feel like.
But back to Christmas lights, because last week I went to pay my electric bill online and let out a shriek. It was $150 more than my last bill. I raced downstairs and onto the porch and ripped the electric cords out of their sockets. My beautiful exterior Christmas lights flickered out with a whimper, and that was that. I guess my Hallmark vision had to come to an end sometime. But the tree, I needed a bit of glow from the stark darkness the colorful lights had left, so I plugged it back in. That electric bill is going to sting for a while though.
We received an electric kettle last summer as a gift. I'm going to be honest and tell you I'd never heard much about them before. I'm not a tea drinker, so would I even use it? It was sleek, with a blue light that lights up as the water works itself to a boil. In a darkened kitchen, you almost feel as if you're at a rave.
For the first few months, it sat there forlorn and unused, but it has now found its groove. We've been boiling up water nearly every evening for Nescafé (my hands are tied as this is George's baby), hot cocoa and ramen soups in a cup. We even found it will get oatmeal cooked if you do it right. It's been invaluable on cold winter nights when getting a pan out and filling it with water is too much trouble. I embrace this attitude without comment.
We're heading into February, which I like to call the snowiest month — because it is. We have a little snow in December, January has 60 F weather and some snow, February blasts us with its wickedness, and March comes in mild. At least it feels like it's been that way for a while now. I'm no almanac reader, but when I looked at how the almanac does predict the weather, I was fascinated.
According to The Columbus Dispatch, "The Farmer's Almanac says its editors predict the weather using a formula that takes sunspot activity, tidal action of the moon and the position of planets into account."
Looks like I'm going to need some stronger coffee and brush up on some planetary science for February. If The Farmer's Almanac said it, it must be true.
Melissa Herrera is a columnist, published author and drinker of too many coffees based in Holmes County. You can find her book, "TOÑO LIVES," at www.tinyurl.com/Tonolives or buy one from her in person (because all authors have boxes of their own novel). For inquiries or to purchase, email her at junkbabe68@gmail.com.