A walk from Lot 3 sparks musical memories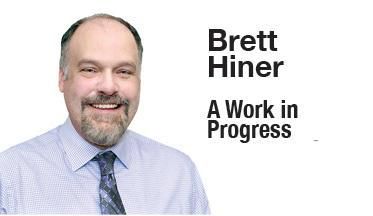 The walk from Lot 3 to the Pavilion at Blossom Music Center is a long one, made even more so when it is your first-ever concert and your musical anticipation is as spirited as that final discordant E note in The Beatles "A Day in the Life" — a need for musical release.
Thirty-six years ago, the summer before my sophomore year in high school, I made that walk for the first time, filled with the excitement of seeing my favorite band at the time, Duran Duran, in concert.
One must remember these were the preinternet days, and when a band came to the local venue, it was a two- to three-hour snapshot of greatness, and then they were gone … like a careless memory. All that remained was a pocketed, wrinkled concert ticket and perhaps a concert T-shirt that even in 1987 was ridiculously priced but meant all the more because of the toil spent mowing summer lawns, earning the money to afford one.
Nowadays one can catch almost every song, performance and arena vantage point on YouTube three minutes after a concert is over. The post-concert letdown has lost some of its mystery.
Along with some friends of mine, I made that walk from Lot 3 again, a few Sundays ago, to see Duran Duran, but this time as a 51-year-old husband and father whose musical tastes have fluctuated with time but have the occasional need for adolescent nostalgia. My issue with the walk this time had much more to do with the actual distance between the two locations than the teenage anticipation, but what struck me on that walk was how vivid that first concert, well over three decades later, remains in my mind.
A band named Erasure opened up for them in 1987 — one of the many '80s bands that have fallen victim to the fickle musical tastes of teenagers and the electronic/synth style fad that faded with them.
I do not remember much about them or their setlist, but I do remember the lead singer coming out center stage, donning a red-teddy and fishnet stockings in the manner of Tim Curry in "A Rocky Horror Picture Show," and welcoming us to Blossom. My relatively small-town, 15-year-old eyeballs nearly burst from their sockets — looking back it might be the moment where the acceptance, and wonder of, my ever-expanding world and the beautiful diversity found within it began to form, not to mention my first whiff and immediate dislike for the smell of a particular green plant often mistaken for a southern marigold.
The Duran Duran portion of the show, however, is a different story. Without the help of the internet, I would likely be pretty close to nailing their setlist from that show. Songs and memories, because it was a first concert/experience, seem to weave their way into the long-term memory banks of the mind.
Touring their "Notorious" album — their first after two of the original five members parted ways with Simon, John and Nick — the show was bookended with their two No. 1 U.S. hits, "A View to a Kill" and "The Reflex," and sandwiched in between were the lights and sounds and splendor of 1980s musical perfection, complemented with tunes from the band members' side groups: "Election Day" from Arcadia and "Some Like It Hot" from The Power Station.
For over two hours, I sang until my vocal cords could sing no more and danced until my feet told me that enough was enough. I am the first to admit I did neither well, but the beauty of attending concerts is the exuberance and freedom one feels — a place where judgment of skills is checked and left at the door with security personnel and a community of fandom takes over.
That fandom was every bit as lively at Blossom in 2023 as it was 36 years ago. By all intents, a good portion of the evening could very well have been 1987, maybe because four of the five remaining members of the band (their drummer Roger Taylor rejoined them in 2001) look and sound almost as incredible as they did in their '80s-crazed heyday.
Seminal Duran Duran songs made their way into this setlist. Some deep cuts to please their most ardent fans and Simon's anecdotes of visits to Northeast Ohio, dating as far back as October '81 when they performed at the now-closed Pirate's Cove, made for an evening as much about old friendships as music.
Not lost on me was my inverted teenage age to the present, 15-51. Fifteen-year-olds do not often think of themselves as 51-year-olds, but I do not think 15-year-old me would be even the slightest bit surprised that adult me would be back at Blossom, reliving a bit of my youth, only this time with the experiences and perspective age allows for.
Time has allowed for the appreciation of Duran Duran's longevity — a 2022 Rock and Roll Hall of Fame induction and 16th studio album coming next month — their musicianship — knowledgeable friends tell me you will not find many folks as skilled on the bass as John Taylor — and the pure unadulterated fun they provide their audience, regardless of age.
Time does its best to remind us we are all its victims. Reminders of how the world has changed in 36 years were on full display a few Sundays ago: security and bag checks, metal detectors and metal wands, a $17 ticket now costing $120, and 64-year-old lead singer Simon LeBon, while still every bit the skilled front man, does not quite move with the agility/grace he once did — jumps off of steps and sprints across the stage have given way to finger pointing and casual sauntering.
But exuberance is not age restricted, for performers or their fans, nor is music. It remains the perfect time machine, transporting us back to moments and memories that helped shape who we are. And the best part? The "walk" to get there does not take long at all.
I've got some friends with some pretty great musical memories of their own. I will tell you about those next time.