Welcome to 'The NIL Era' of college sports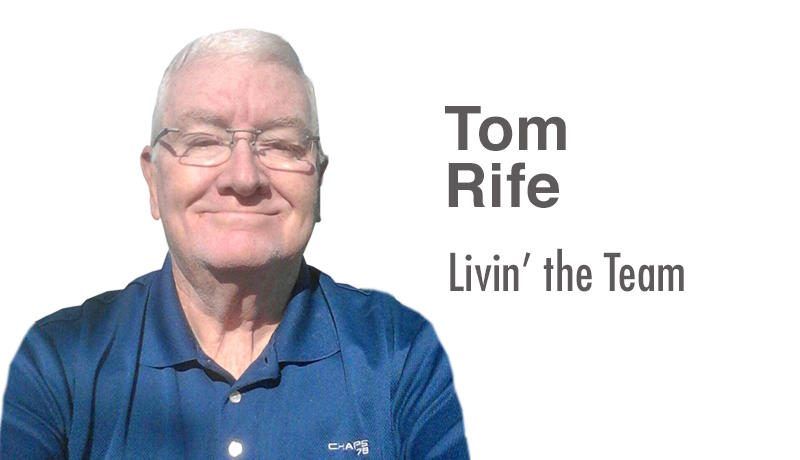 When it comes to acronyms, the vat of alphabet soup is overflowing. We live with them daily and tend to treat these creative concoctions of capitalized characters as real words that actually belong in a dictionary.
Who doesn't know what the NFL stands for? Or NASA or the GOP? ATM? FAQ? TGIF? RIP? NASCAR? SCUBA? YOLO? AWOL?
You might have scored a perfect 100% on those common abbreviations. But how about this one: NIL? It's the newest three-letter fabrication that threatens to change the way we think about amateurism in college sports.
We have the NCAA (the National Collegiate Athletic Association) to thank for this latest movement. Heretofore, when uttered in the same breath with NCAA, the term NIL might simply have meant "No Intelligent Life."
No more. After decades of insisting student-athletes must not pocket one thin dime from their involvement in sports — thus risking their eligibility — new NCAA policy decisions are changing the landscape of college athletics as we've known it.
For the uninformed, NIL stands for Name, Image, Likeness. Considered long overdue by many, NIL allows athletes to make money from their image or name.
If a college athlete doesn't live in a state with an NIL law on the books, his or her individual school must come up with a policy for athletes to follow. According to reports, the NCAA's policing of this seems elementary at best: Don't allow boosters to pay athletes and don't let endorsement deals influence recruiting.
Under the plan, college athletes are allowed to engage in activities, including endorsement deals, to leverage social media for pay and to be compensated for coaching, making personal appearances and signing autographs. The setup will remain in place until federal legislation or additional NCAA rules are adopted.
You can bet that with a new season of cash-cow football kicking off, NIL creators have been deluged with mixed reactions over the past few months. The back-and-forth is sure to continue.
Bear in mind: NIL will best benefit athletes whose colleges and universities are most visible over the nation's airwaves and internet circuitry. It's highly unlikely any Div. III athlete — such as those who perform at The College of Wooster — will generate vast wealth, or any NIL wealth at all. The bang doesn't warrant the bucks.
On the other hand, there is plenty of bang for any Ohio State Buckeye who can "capitalize" on the new system.
Or if you're the 19-year-old starting quarterback at Alabama, the numbers boggle even coach Nick Saban's mind. Bryce Young's deals are said to flirt with seven-figure territory.
Be advised: Fans should not assume the most popular college football stars will reap the biggest riches. LSU gymnast Olivia Dunn is a major hit on social media, particularly TikTok, and has eclipsed 5 million followers across her accounts. The Action Network has said Dunn is the only current college athlete with more than 1 million followers on TikTok and Instagram platforms.
Some athletes didn't wait long to jump on their new-found opportunity. On the first day NIL was in effect, famous TikTok twins Hanna and Haley Cavinder, both guards for Fresno State's women's basketball team, signed a deal with Boost Mobile.
Just how big-time the benefits become remains TBD — the acronym for To Be Determined. The full figures and impact may never be known inasmuch as some players may choose to keep the details of their deals with companies private.
One can't help but wonder, though, how many millions of dollars were denied college athletes prior to what is now being called "The NIL Era." A tiny percentage have "cashed in" by landing lucrative professional contracts. Yet 98% of all college athletes are left to deal with the reality of carving out a livelihood once they've exhausted their eligibility.
Fans can only hope NIL-affected young adults are well-advised and manage their portfolios properly.
If not, they could be destined to encounter the one acronym that's best to avoid. The IRS won't hesitate to send them to the NFL (No Fun League).