BCC East Holmes campus hosting open house May 10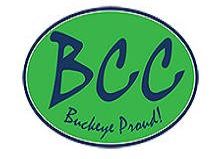 Buckeye Career Center's East Holmes campus will host an open house for the Buckeye Business Academy on Monday, May 10 from 5:30-7:30 p.m. The event is open to area students and their immediate family members. Facial coverings and social distancing are required if planning to attend.
Students enrolled in the Buckeye Business Academy learn keyboarding, office filing, graphic design, accounting and participate in the career-technical student organization, Business Professionals of America. The program is free, and transportation is provided. The business program has been in place for 29 years and is taught by Amy Stauffer-McNutt.
While at the event, prospective students can tour the facility, learn more about the program, and meet the instructor and BCC administrators. Attendees also can apply for the 2021-22 school year. No registration is required.
The campus address is 4363 state Route 39 in Millersburg. The campus shares a drive with 'Tis the Season and is directly across from Hiland High School. Anyone with questions should call Buckeye Career Center at 330-339-2288.