BCC offers full-time welding for adults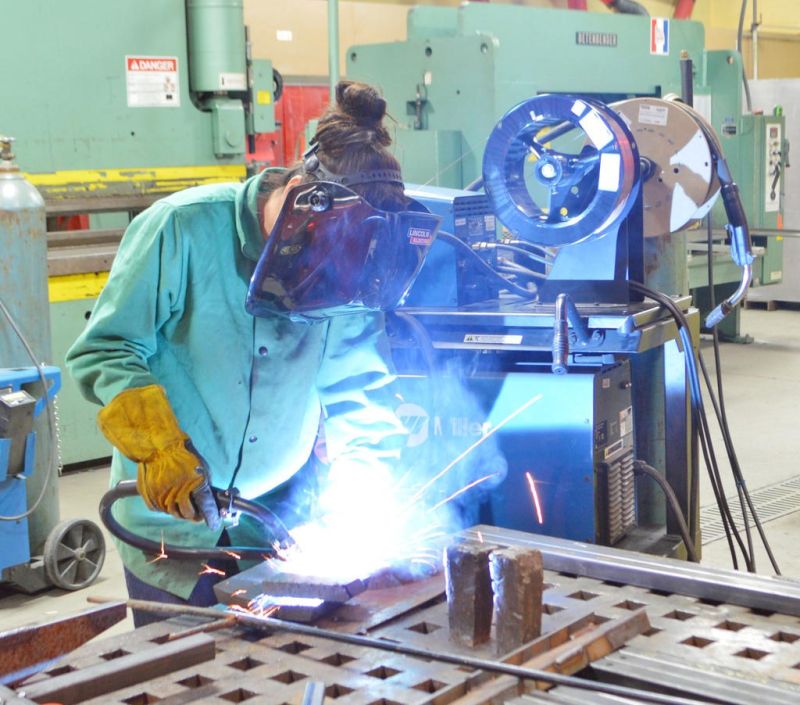 Serving the community by empowering people is part of the mission of Buckeye Career Center, a career and technical education center in New Philadelphia. The school provides training for high school and adult students in three primary counties, offering over 30 high school programs, nine full-time adult programs and numerous part-time adult programs.
One of the successful high school programs is welding with 21 of 24 senior students or 88 percent in 2018 achieving full-time employment in the welding industry upon graduation. Many of these students earned certifications in NCCER Core, NCCER Level 1, OSHA 10 and CPR First Aid, but in 2018 BCC officials realized the adult community was lacking welding opportunities in the immediate area.
"Being that we have always had a strong high school welding program and years of success with part-time adult welding courses, after speaking with our local manufacturers, we believed the time was right to push forward and establish a full-time welding program that leads to several in-demand industry credentials," said Frank Polen, BCC director of adult education.
With the support of local companies like Gradall Industries in New Philadelphia, the welding technology program for adults was born in fall 2019. Creating the program took months of research and assistance from similar institutions from across the state, according to Mike Lewis, BCC assistant director of adult education.
"We had the part-time adult welding program to get us started, but that was more about learning the basics. So we contacted several other career centers, and with their help we modeled our program to fit our specific needs," Lewis said.
Eight students are currently enrolled in the nine-month program, but that number fails to reflect the number of students who are benefiting from the course in fewer months. "The unique part of the program is that the course is customizable for each student based on his/her experience and educational needs," Lewis said.
The course is taught in modules, allowing those who may need a specific certification or training advancement the opportunity to only attend during the times that lesson is being taught.
"There are many options. Businesses are very excited about this part of the program and so are the students. We have many certified welders calling to enroll who just need a specific certification and not the entire class," Lewis said.
Adult welding technology students are capable of earning AWS, SMAW, GMAW, GTAW and FCAW certifications. "The opportunity for credentials such as AWS, combined with the ability for potential students to acquire funding through the Pell Grant, has made the opportunity attractive to many as we look to grow annually," Polen said.
The full-time adult course operates four nights a week. Students are in the classroom one night while the remaining weeknights are spent in the lab. Course curriculum includes math, blueprint reading, computer aided design, OSHA 10 training and robotics. The first BCC adult education welding technology class will graduate in May 2020. The course is taught by Marvin Meneffee.
For more information about BCC's welding technology program, call 330-339-2288 or visit www.BuckeyeCareerCenter.org.