Buckeye Career Center educators step out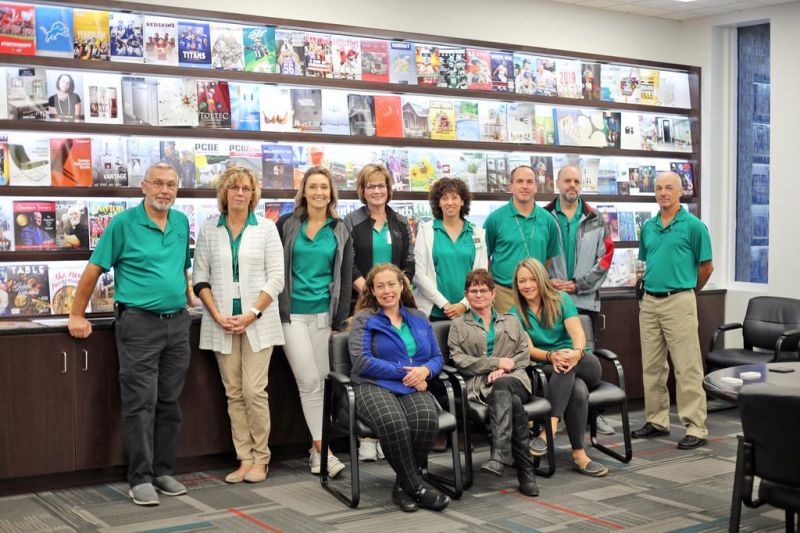 Buckeye Career Center educators had their fall in-service day on Oct. 11 and visited companies throughout the area.
Instructors viewed employees in action during the work day, identified employer expectations and gained insight to help BCC students become employed.
Superintendent Bob Alsept said the day allows staff members to stay connected with each industry represented by BCC labs.
"Our primary mission as educators is to provide relevant instruction that will prepare our students to be successful when they enter the real world," Alsept said. "In order for us to do this, we must make sure that all of our instructors have contact with the employers in our region. We want to make sure that our curriculum, instructional materials and equipment that we use will actually prepare our students for success."
Alsept said the visit also helps instructors answer the question: "Why do I need to know this?"
"We maintain relevance by maintaining communication with our stakeholders," Alsept said.
Freeport Press in New Philadelphia provided a guided tour of the company's production floor.
"Print still has a place in media. We're just producing more of a specialty product," said David Pilcher, vice president of sales and marketing for Freeport Press, which primarily prints magazines. "A lot of opportunities still exist for students in relation to print."
Pilcher and Bob Beamer, director of human resources, expressed the importance of attendance at school and work.
"We are looking for someone who made the commitment to go to school every day. We can use whatever mechanical background they might have, as long as they are dedicated," Beamer said.
Electrical systems technology instructor Jeremy Burdick, a member of the construction cluster, visited Progressive Foam Technologies. He said the company focuses heavily on its mission and supporting its employees. He said safety at Progressive, like BCC, is a top priority.
"We always have things to learn, but it is nice to have validation that what we are doing is working," Burdick said.
Businesses that participated in the staff in-service include Freeport Press, Dutchman Hospitality, Tuscarawas County Commissioners and Courthouse, Trinity Hospital Twin City, Claymont Health and Rehabilitation, Eleet Cryogenics, Meteor Sealing Systems, Gemini Industrial Machine Group, Northstar Metals, Progressive Foam, Beaver Construction (new Indian Valley stadium), Mast Trucking, Alternative Support Apparatus, Whitemyer Advertising, and Rig & Co. Studio and Spa.