Dalton plan to reopen schools comes out July 27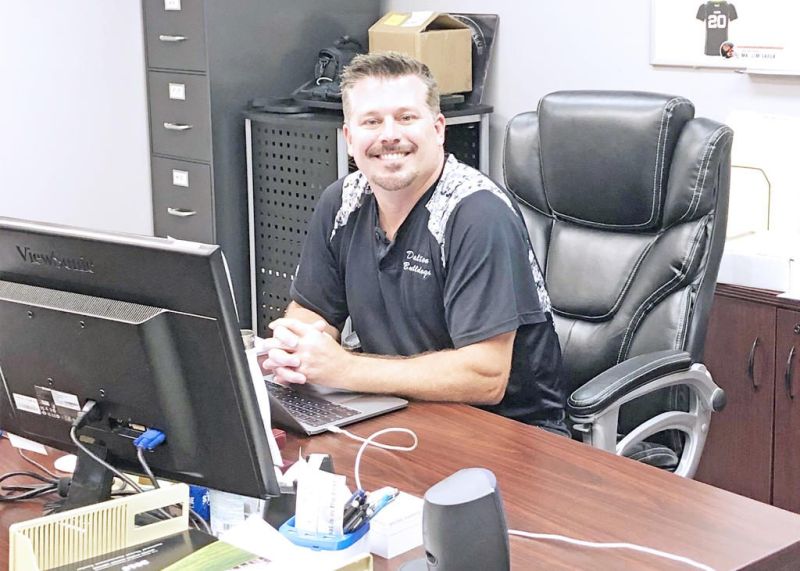 Dalton Local Schools Superintendent James Saxer said his district will be prepared to present its reopening plan at the school board of education meeting on July 27.
"Right now we're still in the process of finalizing details, but our families have been great at giving us input throughout this process," Saxer said.
The district received approximately 420 responses through a Google Survey. "That's in a district of only around 900 students," Saxer said. "Approximately 83% of our parents want to return to in-person classrooms."
Saxer said it's important to get back to the classroom for a couple reasons. "First, most of our parents have to work and need their kids to be in school," he said. "And then the American Pediatric Association says kids need normalcy."
But Saxer said the district also needs to be able to accommodate those who for any reason decide in-person class is not the best option for their student at this point.
"We definitely will also be offering an online plan," Saxer said. "This is just smart for planning purposes, too, in case the virus gets worse or something."
In a July 17 letter to Dalton families, Saxer made four promises regarding the district's plan: It will implement recommended safety protocols to the highest degree possible. The district will work closely with the Wayne County Department of Health to promote safety in each building. The district will be transparent with all stakeholders, understanding some level of risk will always be present when children and school district employees occupy school district facilities. Finally, the district will abide by the COVID-19 Health and Prevention Guidance for Ohio K-12 Schools, which provides five basic guidelines for school districts to follow when developing reopening plans.
The guidelines include vigilantly assessing for symptoms, washing and sanitizing hands to prevent spread, thoroughly cleaning and sanitizing the school environment to limit the spread on shared surfaces, practicing social distancing, and implementing a face-covering policy.
"Like what they say, the devil's in the details," Saxer said.
Saxer said the face-covering issue seems to be one of the most hot-button topics.
"What I will say is that face coverings will be required for staff and strongly suggested for all students," he said. "They will be required for students who ride the bus because of the close proximity to other students and the confined space of the bus, with no more than two students per seat, with siblings sitting together."
Face shields, instead of masks, may be worn by some teachers because some students who are hard of hearing or have auditory processing issues need to be able to read lips, Saxer said. "We really are trying to be conscious of all the different implications of everything we do," he said.
Saxer said bus drivers will work to sanitize buses between every route, and routes may be staggered to accomplish this. He also said the district has a Clorox 360 machine that sanitizes entire rooms. "Actually we bought that for the flu," he said, "but we're sure fortunate we have it in place now."
Another thing the district is considering is having teachers switch classrooms during the day instead of students.
"Having the students in the same places will be very helpful for contact tracing, should that be needed," Saxer said.
Saxer said the district will continue to work with the Wayne County Department of Health, as well as consulting and collaborating with the guidance from the governor and the Ohio Department of Health, to ensure the continued safety of the district's students.
"We will watch the color code alert system, and our plans may have to evolve depending on the status of the pandemic and recommendations from public health authorities and the scientific community," Saxer said.
The school start date will be pushed back to Aug. 24 with staggered starting dates until all students will be attending by Friday, Aug. 28. School staff will need Aug. 18-21 for professional development and training in sanitization procedures, Saxer said.
Saxer said more specific details are still being developed and will be shared in the future through a family letter. In the meantime the district has sent out an additional survey that will ask parents to indicate which learning option will be better for their students, as well as whether a family will require bus transportation for their students.
If parents do not have access to technology, they can call the board of education office at 330-828-2405, option 1.