Quaker Digital Academy enrolling students for second online school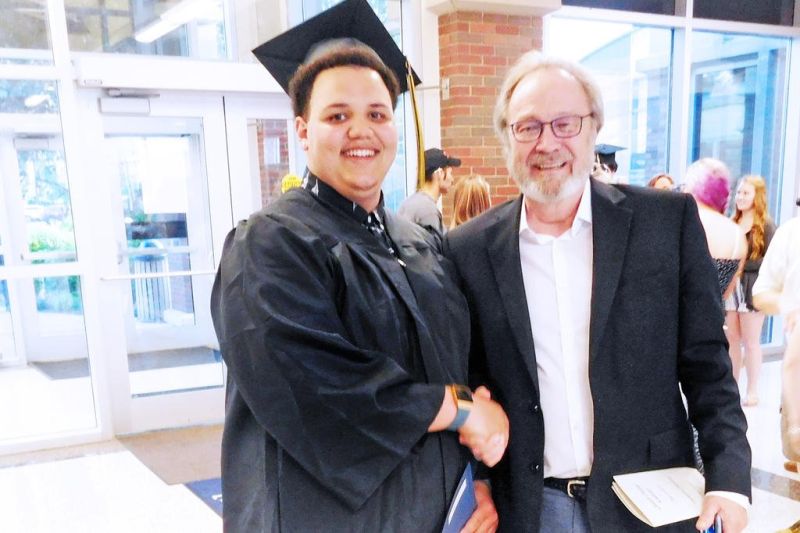 Quaker Digital Academy is preparing to add a second online school for students k-8 called Quaker Prep Academy. The new school will offer students more options in a broader, more advanced program that still meets individual student needs.
Founded in 2003, QDA is a nonprofit, public online school that provides a variety of accredited curricular options to students throughout Ohio.
According to Superintendent and CEO Dr. Richard Varrati, QDA will continue offering courses to students k-12. The only change is the addition of a second k-8 online school that will offer advanced classes and foreign language classes for accelerated students.
"Adding Quaker Prep Academy simply allows students in kindergarten through eighth grade to benefit from a more progressive curriculum," Varrati said.
It also allows QDA to take on more students than they could before.
Varrati said QDA offers everything brick and mortar schools offer. "Our teachers are all state-certified," he said. "We meet the same state requirements, have the same attendance policy, follow the same school year and award graduates with a valid high school diploma when they complete their education. The difference is that our teachers have all received special training in teaching online."
Like students in traditional schools, QDA students get to take field trips. QDA students have visited the Carnegie Museum, aquariums and zoos and have attended theatrical productions at the Performing Arts Center at Kent State Tuscarawas.
Varrati said nothing will change for k-12 students who are already attending QDA. "We are simply looking to expand our program for greater versatility," he said.
No disruptions during the pandemic
Unlike other schools, QDA did not have to retool the way it operates when the coronavirus hit. While area schools were scrambling to get online as quickly as possible, QDA was already there.
"We're one of a very few schools that has remained fully operational with no disruptions during the outbreak," Varrati said.
With no definite date for things returning to normal, parents may be wondering where they should enroll their children in the fall.
"I think it's in the back of their minds," Varrati said. "They're concerned about enrolling their children in a traditional school and then having those schools ordered closed if we see a resurgence of the virus. If that happens, QDA students will not experience any disruption at all."
Varrati said the only significant change QDA teachers had to make in response to Gov. DeWine's stay-at-home directive was to replace field trips with virtual field trips. A number of destinations both near and far have added virtual tours to their websites recently. QDA students have taken virtual field trips to the Smithsonian and the National Pro Football Hall of Fame, among others.
More independent students
Varrati said students who attend online schools develop higher levels of self-awareness and self-discipline. "They don't have bells ringing and teachers telling them to get to their next class on time," he said. "Instead, students have to be self-motivated."
Varrati remarked on the level of preparation QDA gives students who are going on to college. "Our students tend to do very well in college. Online school prepares them for greater independence," he said.
More information on Quaker Digital Academy can be found at www.gotoqda.org. Parents can enroll children online for k-12.
Those interested in enrolling in the new Quaker Prep Academy can do so at qpa.education or call 866-968-7032.