Student athletes spread message of kindness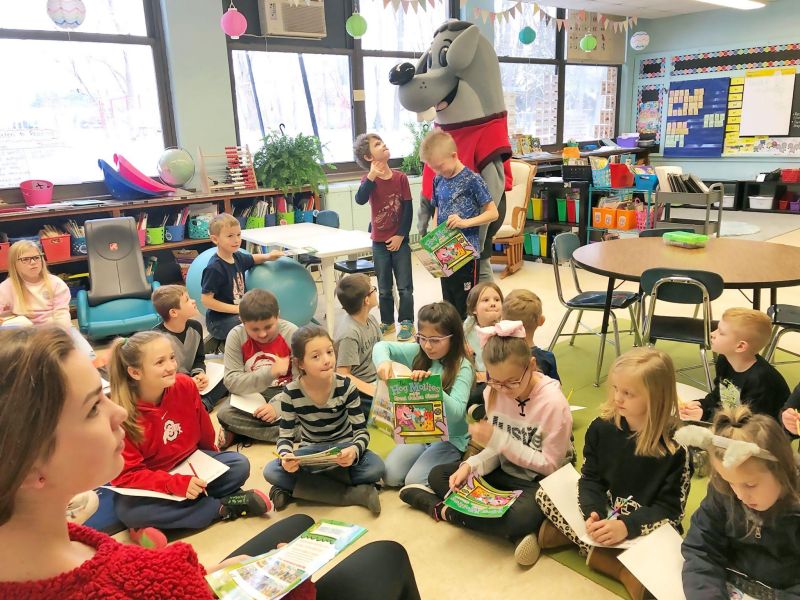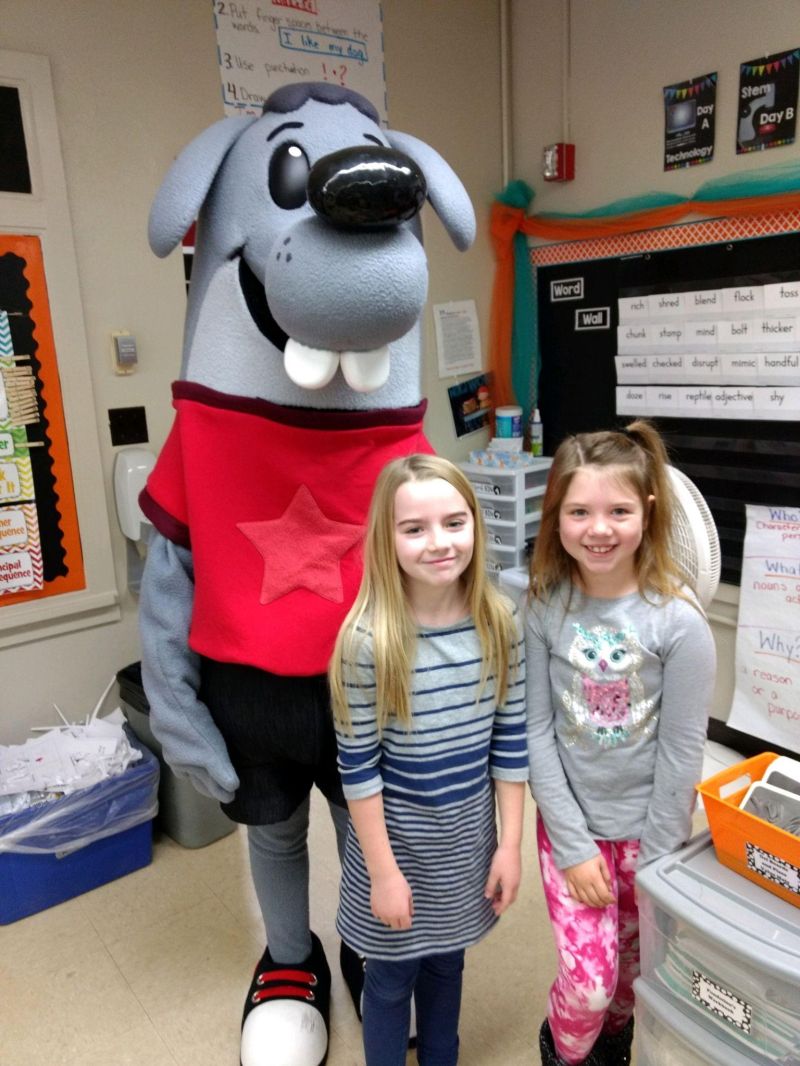 At 8:30 a.m. on Dec. 16, Mrs. Erika Smith's second-grade math class at Tusky Valley Intermediate School in Bolivar was interrupted by a group of student athletes from the high school.
They weren't there to start a volleyball game or to play basketball. They were there to read to the students as part of a literacy program initiated by the Columbus-based 2nd and 7 Foundation. The message of the book, "The Hog Mollies and the Great Golden Gizmo," was simple: Kindness is contagious — spread it.
The reading program is an initiative by the Columbus-based 2nd and 7 Foundation, which was established by Ryan Miller, Luck Fickell and Mike Vrabel, all former Ohio State University football players. Its mission is to promote reading by providing free books and positive role models to children while encouraging young athletes in the community to "pay it forward."
Four student athletes from Tusky Valley High School read to four second-grade classes in Bolivar, and a character from the book, Hoppy, jumped from the pages straight into the classroom. A fifth student athlete wore the Hoppy costume, surprising the children and bringing the character to life.
Martha Campbell, a volunteer with the 2nd and 7 Foundation, brought the program to the Tusky Valley school system. She has been a volunteer with the program for nine years in Tuscarawas County. "It is especially fun for me this year, though, since my great niece is currently a second-grader at Tusky Valley Intermediate School," she said.
Students who participated in the reading program are part of the Tusky Valley Varsity Club's PAL program, which means they travel to the district's elementary schools on a regular basis to assist students academically and serve as positive role models.
After the reading, students were asked to come up with their own ideas on how to spread kindness. Answers ranged from helping do the dishes at home, to respecting others, to being nice to someone you don't know.