Wooster schools survey deadline nearing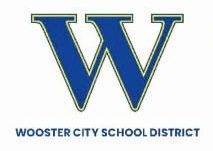 Since the May election, the Wooster City Schools board and superintendent have been evaluating the results and developing a plan for re-engagement with the community.
After the defeat of the levy, the district recognized it would be necessary to take a step back and join with the community to develop a revised master plan. The master planning committee met once over the summer in July. The committee conversation encompassed a thank you from the district for its work on creating the original plan, evaluating the election results and discussing the need for re-engagement. No facility plans or revisions were made during that meeting.
In the past few weeks, WCS has been holding master planning town halls as a part of its efforts in the community. After the levy failed, the district wanted time to analyze results and ensure a successful start to the new school year. Now that families are settled and the summer hustle is over, it is the right time to connect with the community and start over.
The purpose of the town halls and master planning survey is to gather feedback from the community so the district can begin to understand how to revise and recreate the master facilities plan in a way that will address the building and instructional needs and meet the desires and expectations of the community.
The town halls, facilitated by Superintendent Gabe Tudor, have been conducted as follows:
—Explanation of purpose for the re-engagement process.
—Presentation of items that should be addressed in the master planning process.
—Comments and questions from participants.
—An area on the WCS website devoted to sharing town hall results for those who cannot attend.
Residents can fill out a survey by Nov. 20 so the district can gain the most information from community members. Go to https://tinyurl.com/3vk87yb9 for the survey or to the WCS Facilities Master Planning page at woostercityschools.org, which also has notes summaries from town hall meetings.