Aultman holding weight-management info sessions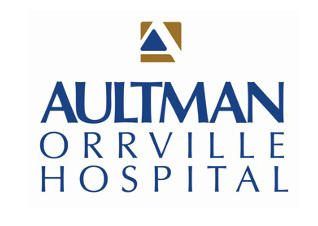 Aultman Orrville Hospital will offer free information sessions on its weight-management programs on Monday, Sept. 18 at 11 a.m. and 6 p.m.
The free, one-hour sessions will guide participants through what they can expect from Aultman Orrville Sports & Wellness' Healthy Lifestyles and Transformation X programs. Attendees also will hear about clients who have similar weight-loss struggles and learn how they have lost weight and improved their body composition while moving forward in managing a healthy lifestyle.
"We are here to help you achieve your goals," said Dave Speicher, sports and wellness supervisor. "During this informal session, we will discuss the tools and key tracking indicators for success with the Healthy Lifestyles and Transformation X programs."
He said the average weight loss of individuals in the program is between 10 and 20 pounds.
"It has been great to see a diverse group of clients become both excited and finding new success with the Transformation X training and fueling with food for success," said Bob Fratena, sports and wellness exercise specialist/health coach. "We invite the community to come to one of the information sessions and find the program that is right for you."
The Sept. 18 sessions will be held at Aultman Orrville Sports & Wellness, 365 S. Crownhill Road, Orrville. Registration is required. For more information or to register for the session, call 330-684-4732.