Capture the Canvas at local parks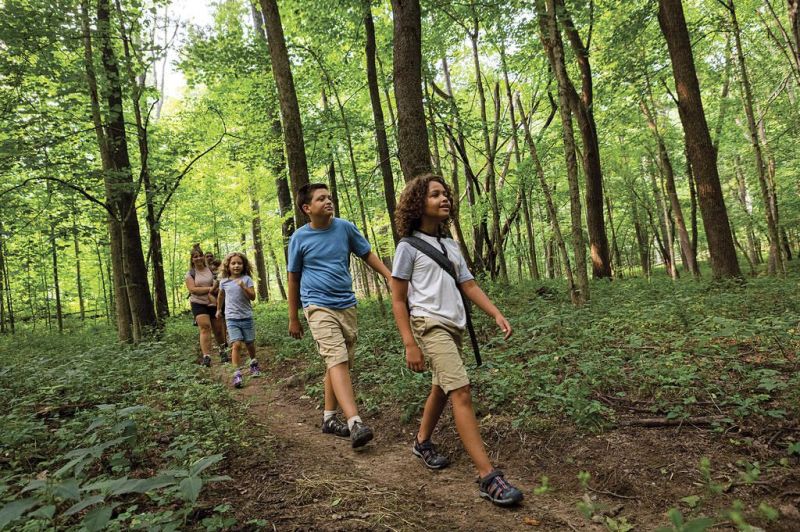 The Muskingum Watershed Conservancy District invites people to hit the trails this summer for a chance to win prizes.
The MWCD has partnered with five local schools in a promotion that encourages residents to get outdoors and explore the trails at MWCD parks. With materials given by MWCD, students painted canvases that will be on display on MWCD trails throughout the district.
Participating schools and the locations of their artwork are as follows:
—Conotton Valley High School: Atwood Lake Park.
—Lucas High School: Charles Mill Lake Park.
—New Philadelphia High School: Pleasant Hill Lake Park.
—Caldwell High School: Seneca Lake Park.
—Starlight School: Tappan Lake Park.
Guests are encouraged to try and find all five canvases at each of the MWCD parks and can have a maximum of three entries. First prize is $1,000 cash and sponsored by Encino Energy, second prize is a weekend stay at the deluxe log cabin at Pleasant Hill Lake Park, and third prize is a one-day boat rental from a MWCD-operated marina.
"We are extremely excited to collaborate with local school districts to encourage people to explore our trails and experience nature at one of our parks," said Ryan McCleaster, MWCD chief of recreation. "These students are so talented, so to also have an opportunity to display their artwork in such a unique way is an honor."
The artwork will be on display and the contest will run from Memorial Day through Labor Day. To enter, visit one of the MWCD park locations and search for the canvas on the trail. Once found, take a selfie or have someone take your photograph. The photo must include you along with the canvas in the background to prove you found the canvas.
Visit www.mwcd.org/capturethecanvas to enter your information, upload your photo, for contest rules and for trail maps. Participants must be 18 years of age.