Cobblestone Hotel hosts Chamber member event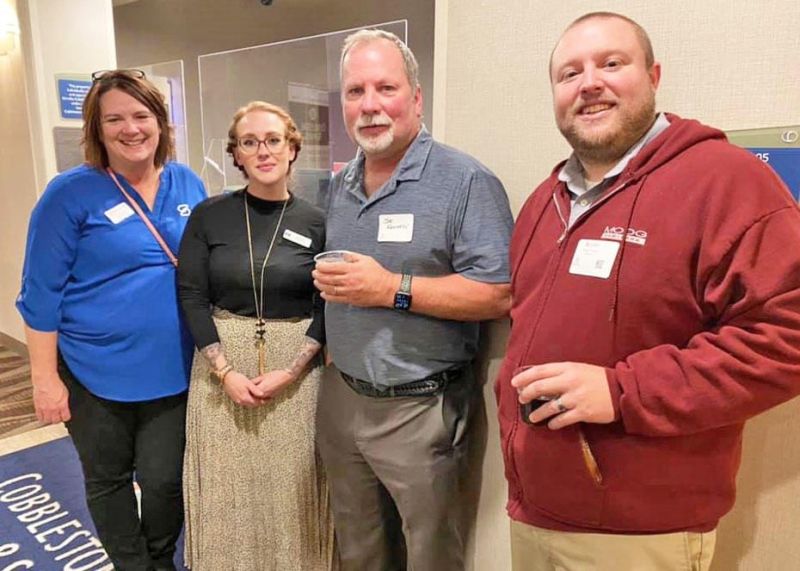 Orrville Area Chamber of Commerce members gathered at Cobblestone Hotel & Suites Orrville on Nov. 9 for a member appreciation event, attended by nearly 70 members.
The idea for this event was suggested by Laurie Woolslayer, VP of sales for Diamond Hospitality Services LLC, the new management company for Cobblestone Hotels. Woolslayer wanted to let everyone know Cobblestone Hotel & Suites was under new management and that the hotel bar and lounge was now open to the public and their guests.
Woolslayer worked with the OACC staff to plan a chamber member appreciation event to showcase the hotel and also thank chamber members for their continued support.
The event featured a tour of an extended stay room, a regular room, light appetizers in the hotel meeting room, seasonal drinks and music provided by Matt "Broke" Boland.
Elizabeth Birchfield, an Orrville High School graduate, was hired as Cobblestone Hotel's general manager just two weeks ago.
"This was an amazing opportunity for Cobblestone to give back," Birchfield said. "For me, it was a surreal experience after growing up in the community and realizing that I now have the opportunity to play an integral part."
Birchfield has already negotiated rights to serve Troutman Wines and Minglewood Distillery spirits at the hotel bar, and her staff enjoyed introducing Cobblestone's new signature drink, the Red Rider.
Door prizes were raffled off, which included two grand prizes. The grand-prize winner for the overnight stay and casino package at Cobblestone Hotel & Suites in Erie, Pennsylvania was Brian Gibson of White's Ford. The second grand prize was a chamber marketing package that included a free promotional video won by Rails-to-Trails of Wayne County.
"Tonight I made the most business connections that I have made at any event," Lindsey Baumgartner of YMCA of Wayne County said. "It was the perfect evening for networking and making new connections."
The OACC will host Holiday Chamber Coffee Connection for members and invited guests at P Graham Dunn on Dec. 10.