HCGHD Geri-Fit classes starting at Senior Center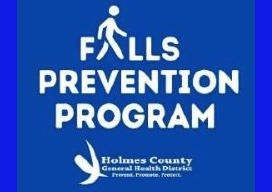 Free Geri-Fit classes, sponsored by the Holmes County General Health District, will be held Mondays and Wednesdays, May 2 through June 27 at the Darb Snyder Senior Center in Millersburg. Classes will be held from 9:30-10:30 a.m. and 10:45-11:45 a.m.
Through participating in Geri-Fit, individuals can increase overall strength; improve balance, flexibility and range of motion; and get an improved mental outlook. The progressive resistance strength training program uses bodybuilding techniques to increase strength.
Geri-Fit helps ensure a higher level of function and improvement in activities of daily living and management of chronic diseases such as diabetes, heart disease, pain management, depression and more. Most of the exercises are performed seated using a set of light hand weights and exercise bands that will be provided by the health district. However, participants have the option to do the exercises standing if they prefer.
"I feel safer since I have taken the class because I have gotten stronger and I don't have to worry so much about falling," said Charlotte G., a current Geri-Fit participant.
Class sizes have been raised to 15 members, but you must preregister to participate. To register, call Kerry MacQueen at the health district at 330-674-5035 ext. 251.