Knights M.S. grapplers finish fifth at home invite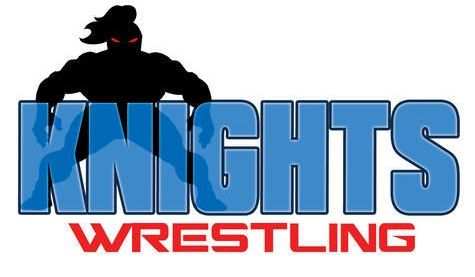 The West Holmes Middle School wrestling team had a solid weekend on the mats, crowning two champions, placing seven others and earning a fifth-place team finish on Saturday, Jan. 14 at its own Knights Middle School Invitational at West Holmes High School.
"Today was another honest day of wrestling from us," Knights coach Justin Wilcox said. "Every match that we won was because of a lesson we had previously learned. Every match that we lost gave us a valuable lesson for the future."
Eighth-graders Cohen Wilson (172 pounds) and Maddax Graham (205) both posted 5-0 records to come away with championships. Wilson posted four fall wins while Graham one-upped his teammate with five.
Oliver Roberts (seventh grade, 86) brought home a third-place finish, posting a 3-2 record with three falls. Three Knights finished fourth: Liam Angle (seventh, 80, 2-2, two falls), Jordan Gerber (eighth, 150, 2-3, one) and Colton Leyda (eighth, 160, 2-2, two).
Lincoln Goans (eighth, 150, 3-2, two) placed fifth while Grady Jones (seventh, 92, 2-3) and Wade Miller (seventh, 116, 2-2, one) both finished sixth.
"Liam Angle wrestled well and learned some good lessons from today," Wilcox said. "Oli (Roberts) continued to build on his momentum and looked good today. Grady Jones made some mistakes but was able to get on the podium for the first time in his life. Ian Daugherty battled tough (and) learned a lot but ultimately came up short. Wyatt Garens had ups and downs today that we can build on in the future. Wade Miller came back from a few setbacks and was able to get back on the podium.
"Oliver Hiller battled tough. Jordan Gerber grew tremendously throughout the day. Lincoln Goans continued to hammer and was able to place. Leyda didn't have the day he wanted, but he still did his best and took fourth. Brady Milam did his best but got injured today. Lastly, Cohen Wilson and Maddax Graham continued to dominate this season."
The Knights (149 points) finished fifth in the 16-team tournament. Waynedale won by one point over Garaway, 280.5-279.5. Clear Fork finished third (248) and Madison fourth (188.5).
"There is good and bad in every day of wrestling," Wilcox said. "Some days there is more good than bad. Other days there seems to be more bad than good. Today, it seemed to be split 50-50. At the end of the day, our boys continue to battle. We continue to stay positive. We continue to get better. That is all I can ask of them. I am excited to get back out there for the next one."
High school varsity schedule
What: Knights Invitational Tournament
Where: West Holmes High School
When: Saturday at 10 a.m.
Participating teams: Avon Lake, Barnesville, Black River, Buckeye, Carrollton, Fairless, Galion, Highland, Hoover, Keystone, Midview, Philo, Sheridan, Triway, West Holmes and Zanesville
Competition format: pool to bracket
The 2022 results: third of 15 teams
2022 returning individual placers: Mason Taylor (second), Elisha Baldridge (third) and Grady Toye (sixth)
Elementary Attack
Team schedule
What: OYWA Mid-Ohio Division All-Star Tournament
Where: Norwayne High School
When: Sunday at 10 a.m.
Competition format: double-elimination bracket
The 2022 results: no team scores
2022 returning individual placers: Clint Burgett (first), Greyson Hart (second), Everett Tuitama (second), Mason Gray (second), Fletcher Hawkins (second), Darek Vaughn (second), Kolston Wagers (second), Chansen Hart (third) and Luke Willard (fourth)
High school varsity
"B" schedule
What: Iron Boy Matchups #4
Where: Marlington High School
When: Monday at 5:15 p.m.
Competition format: dual matches
The 2022 results: no team scoring
2022 returning individual Iron Boy #2 results: Cam McCluggage (3-0), Logan Van Dalen (3-1), Grady Hawkins (3-1), Cylie Couch (2-1), Royce Milam (2-3), Wesley Yoder (2-3), Zane Hammons (1-4) and Charlie Cooper (0-4)