Lehman's part of Ohio Tourism Day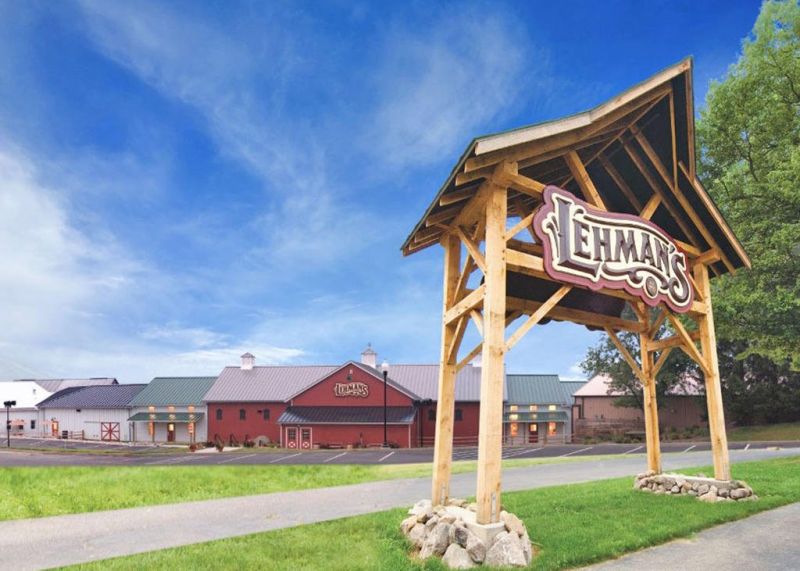 To help spur tourism in Amish Country, Lehman's partnered with TourismOhio and joined more than 120 other attractions and destinations from across the state for the 2023 Ohio Tourism Day on May 10 at the Ohio Statehouse in Columbus. Hundreds of people attended the event.
Tourism in Ohio generates $53 billion in revenue with spending on hotels, entertainment, dining, attractions, shopping and services. Over 400,000 people are employed in the tourism industry, and that industry generates $4.1 billion in tax dollars, according to OhioTourism.com.
To kick off the day, Gov. Mike DeWine unveiled Ohio's new brand: "Ohio, The Heart of It All."
"Thanks to all of our tourism partners for taking part in this unique event that offers visitors a chance to discover new attractions and destinations that showcase all Ohio has to offer as a place of adventure, a place of promise and the place for you," said Lydia Mihalik, director of Ohio Department of Development.
"Ohio Tourism Day is a great reminder that our state is the heart of it all, with something for everyone to enjoy," said Glenda Lehman Ervin, director of marketing for Lehman's. "The day allowed us to have one-on-one conversations with potential visitors looking to visit not just Lehman's, but the restaurants, hotels, retailers and other nearby attractions."
Every year Ohio Tourism Day celebrates Ohio's tourism industry and offers consumers the chance to explore vacation ideas across the state. Lehman's set up a display and talked to potential visitors looking to learn more about things to do in the area.
Lehman's was founded in 1955 by Jay Lehman to serve the local Amish with nonelectric tools and appliances. From a retail store in Kidron, website at www.Lehmans.com and print catalog, Lehman's sells products for the home and garden across the country. The store at 4779 Kidron Road in Kidron is open every day except Sunday and always open at Lehmans.com.