Library to host program about Dover native, Nugent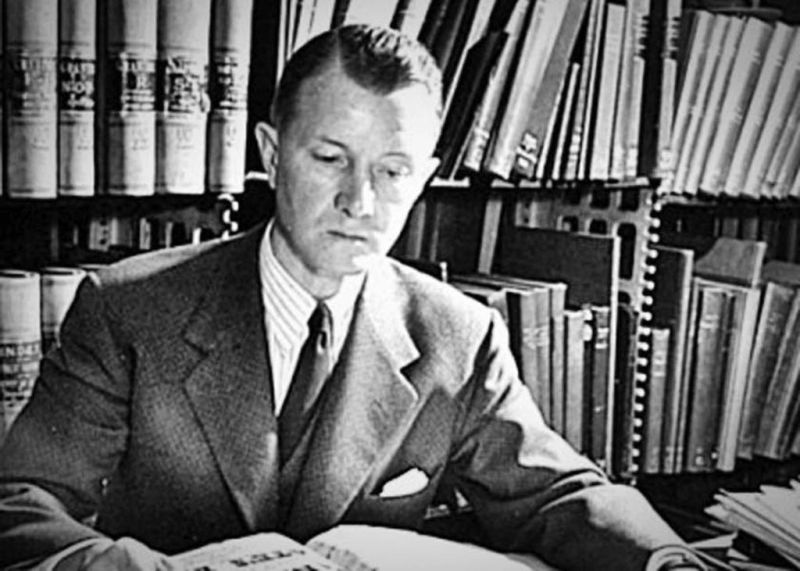 Tom Adamich, president of Visiting Librarian Service, will be at the Dover Public Library Monday, Sept. 25 at 6:30 p.m. to talk about "Dover's Leading Man - Elliott Nugent." Adamich will talk about Nugent's rise to stardom as an actor, playwright and director during the early days of talking pictures and the golden era of film.
Nugent was a performer born in Dover in 1896 to vaudeville performers John Charles (J.C.) Grace Mary Fertig Nugent. He worked with Bob Hope, Betty Grable, and other famous stars of the day. His play credits include "Male Animal," which he co-wrote with Ohio native John Thurber and starred with Gene Tierney.
Adamich has been a librarian, archivist/historian, and metadata specialist since 1993. He has serviced government entities, libraries, archives, museums, corporate enterprises, and educational institutions via a variety of metadata management and organizational projects.
In 2022, he compiled the history of Dover Tank and Plate in order to celebrate the company's 100th Anniversary. More recently, Adamich collaborated with Kim Jurkovic and Jim Gill to write "Built by Steel: The History of the Dover Public Library."
This program will be held in the Community Room at the library, located at 525 N. Walnut St., Dover. Register online at www.doverlibrary.org/events or call the library at 330-343-6123.