Maxwell, Kight to speak at Leader's Edge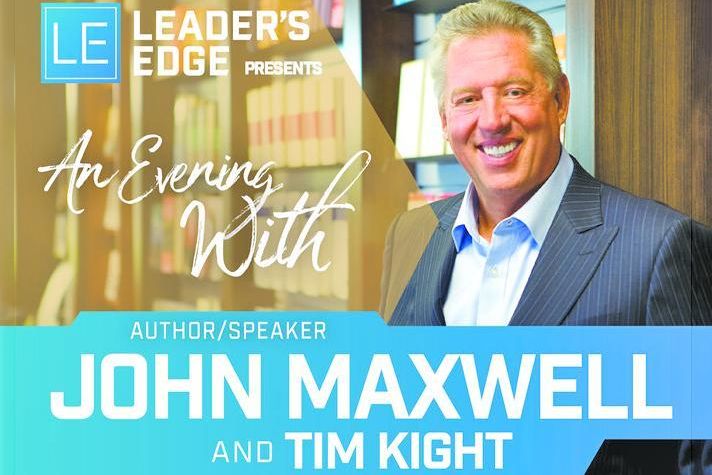 John C. Maxwell and Tim Kight will speak at an exclusive event with Leader's Edge, scheduled for Feb. 12 at NewPointe Community Church, 5305 Broadmoor Circle NW, Canton. Doors will open at 5 p.m.
Maxwell, named the No. 1 Leadership and Management Expert in the World by both Inc. Magazine and Business Insider, has made it his life's passion to develop leaders at every level. The New York Times best-selling author, coach and speaker has sold more than 25 million books in 50 languages. The American Management Association has identified him as the "No. 1 Leader in Business," and for six consecutive years the public has voted him "top leadership professional in the world" on LeadershipGurus.net.
Kight is the chief executive officer of Focus 3, which focuses on helping organizations align the power of a leader's culture and behavior to achieve results. He focuses on the critical factors that distinguish great organizations from average organizations. He delivers a powerful message on the behavior skills that accelerate execution.
His work with the Ohio State Football program has been featured in the Wall Street Journal, Sports Illustrated, ESPN and in the New York Times best-seller, "Above the Line."
The proceeds of this event will go to help support AntiVirus, which is a character-based program taught within the school day, primarily to middle school students. In Ohio, AntiVirus is currently in 67 school districts and serving 9,800 students. Leader's Edge privately funds AntiVirus, allowing this program to be at no cost to school districts. Since starting this initiative seven years ago, it has served nearly 40,000 students.
Tickets are limited and on sale now. For more information visit www.theleadersedge.org/le-events.