Memorial Day event to be held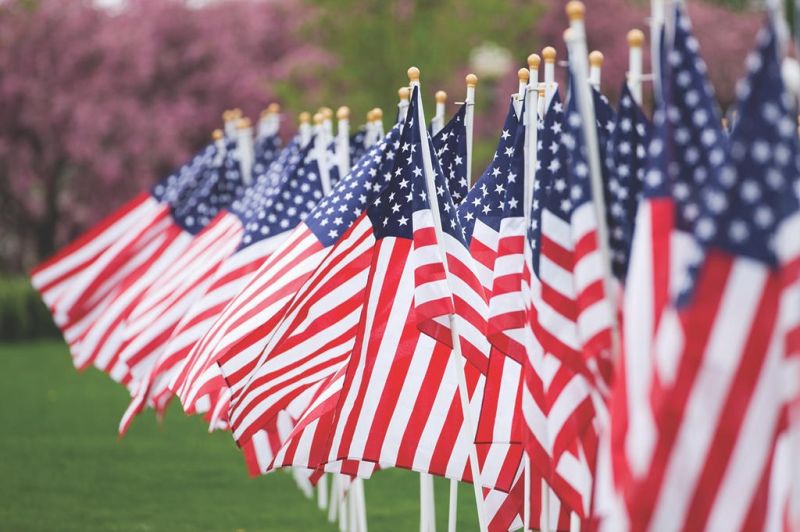 The New Philadelphia Veterans Coordinating Committee will conduct its annual Memorial Day service on Monday, May 29 at 11 a.m. at the courthouse on the square in downtown New Philadelphia.
The New Philadelphia Veterans Coordinating Committee represents New Philadelphia's three veterans service organizations — American Legion Post 139, Veterans of Foreign Wars Post 1445 and Vietnam Veterans of America Chapter 857 — and is supported by the Tuscarawas County Veterans Service Office.
The guest speaker for the 2023 Memorial Day program is New Philadelphia VFW Post 1445 chaplain Jerry Chenevey.
The New Philadelphia High School Marching Quaker Band, under the direction of Jeff Furbay, will launch the program with the playing of the national anthem. Student vocalists from the NPHS Delphian Chorale, under the direction of Kristi Prucha, and the Central Elementary School fifth-grade choir, under the direction of Cheryl Graham, will perform patriotic songs. Welty Middle School students under the direction of Sharon Ricklic will demonstrate the proper folding of Old Glory, explaining the meaning of each fold. Welty students also will recite President Abraham Lincoln's "The Gettysburg Address" and "In Flanders Fields."
Volleys and taps will be rendered in honor of those who served in the United States Armed Forces. The three rifle volleys signify devotion to duty, honor and country.
Taps, a bugle call composed of just 24 notes, has come to symbolize all the sacrifices and hardships made and endured by all of America's men and women in uniform, past and present, symbolizing the end of their call to duty and the beginning of their eternal rest.
The volleys will be rendered by volunteers from New Philadelphia's veterans service organizations while echo taps will be sounded by musicians from New Philadelphia High School MQB.
In the event of severe weather, the program will be held in the banquet hall at the New Philadelphia VFW Post, 441 Park Ave. NW, New Philadelphia.