Millersburg Food Run set for Aug. 7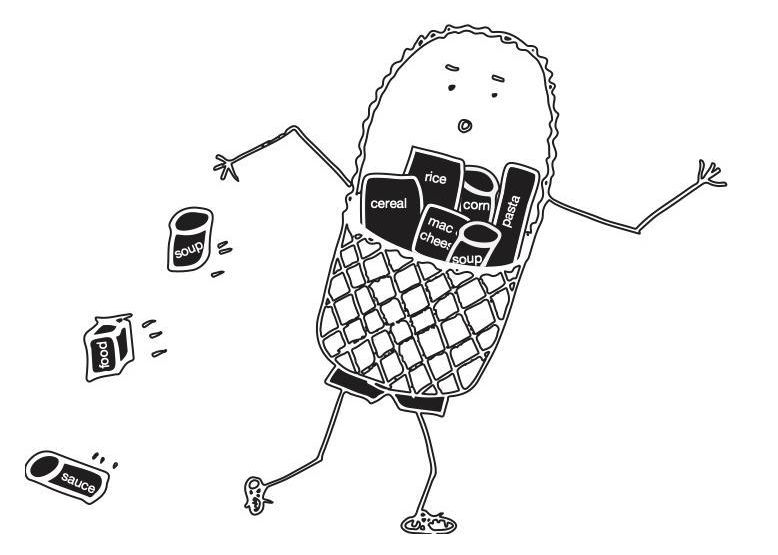 The Millersburg Food Run will take place Sunday, Aug. 7 at 8 a.m.
Since 2018 the Millersburg Food Run 10k, 5k and 1-mile have been hosted by the Millersburg Seventh-day Adventist Church to help Holmes County families. All profits from the race are donated to the Love Center Food Pantry, which has been serving the needs of Holmes County since 1986. Nearly 1,000 families utilize the food pantry, and it processes over 660,000 pounds of food each year.
Edgar Raber, director of the Love Center Food Pantry, said he expects to see an increase in the number of clients coming to the food pantry due to inflation and government programs being cut back. The food pantry is able to purchase large quantities of food from the Akron-Canton Foodbank for less than grocery store prices, so financial donations go further than donated food items. This ministry is supported by businesses and congregations throughout Holmes County.
The Millersburg Food Run includes competitive, professionally timed 5k and 10k courses on a flat, paved Rails-to-Trails path starting at Hipp Station Depot near Historic Downtown Millersburg. The race course runs through wooded areas and farm fields, occasionally seeing wildlife along the way — maybe even a bald eagle. There also is a noncompetitive 1-mile course children are welcome to join.
All participants will receive a medal, goodie bag and a ticket for a prize drawing of gift baskets from local businesses including E&H Ace Hardware, Red Ruff Ruff Inn, Pampered Paws, Southside Quik Lube and Starlight Antiques. T-shirts will be on a first come, first serve basis. A beverage and snack table will be available for the participants after the race.
Race categories by gender include 13 and under, 14-16, 17-19, 20-29, 30-39, 40-49, 50-65, and 65 and over. The first-place finisher in each category will receive a Subway $5 gift card. There will be an in-person awards ceremony. Parking is free at Hipp Station, 62 N. Grant St., Millersburg. There is additional street parking nearby.
Register at www.runsignup.com/Race/OH/Millersburg/MillersburgFoodRun. Race fees are 10k at $35, 5k at $25, adult 1-mile at $15 and child 1-mile at $7. After July 31 fees are 10k at $40, 5k at $30, adult 1-mile at $20 and child 1-mile at $7. Day-of-race registration will be available, although online registration is encouraged. Day-of-race fees are 10k at $45, 5k at $35, adult 1-mile at $25 and child 1-mile at $7.
This year's food run financial sponsors include Berlin Village Gift Barn and Country Gatherings, Boyd & Wurthmann Restaurant, Denco Marketing Co., Dr. Brad Welsh Dentistry & Associates, Jackson Street Antiques, Killbuck Savings Bank Co., Miller Mast and Mason LTD, Pomerene Hospital, Rozuk Radiology, WKLM, and Wolf Creek Veterinary Services.