Mullet Cabinet, Holmes Co. enter into Enterprise Zone Agreement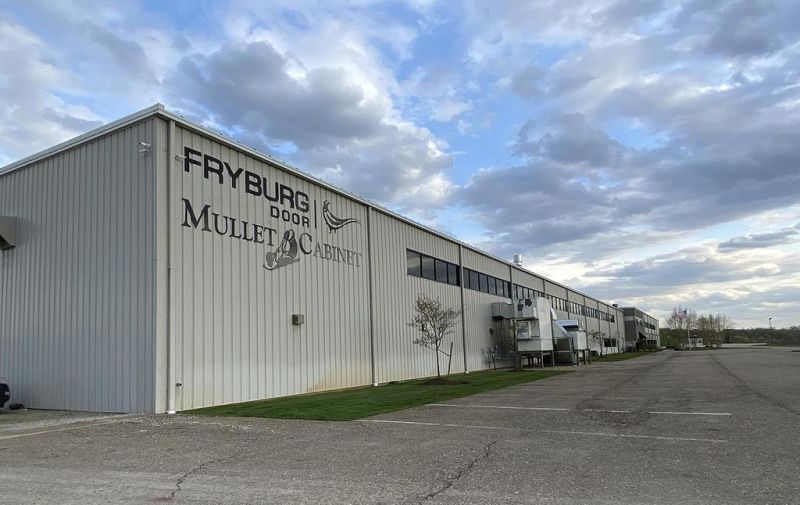 A pair of family-owned businesses consolidated into one is becoming the newest company to take advantage of the Holmes County Enterprise Zone Agreements.
On Monday, April 19, the Holmes County commissioners passed a resolution adopting Mullet Cabinets Inc. and D&N Development Ltd. to an enterprise zone agreement.
According to Mark Leininger, Holmes County director of economic development, the Fryburg Door division of the family-owned business will consolidate with Mullet Cabinets for the purpose of additional growth opportunities.
"They have been operating a number of years out of two locations," Leininger said of the Mullet businesses. "They have the cabinet manufacturing company located in Fryburg and the furniture parts production facility located just north of Millersburg. They are in the process of consolidating those two operations. They can realize some value in production facilities by having everything under one roof, but in order to do that, they need to have some additional space."
The two businesses will unite in the facility near Millersburg, and Leininger said they are proposing two additions. The first will be an additional 6,000-square-foot addition on the south side of the building, with an additional 12,000 square feet on the north side of the building, where dirt is already being moved, giving the company 18,000 square feet of additional production space.
Leininger said the estimated cost of the project is approximately $1.1 million. Mullet Cabinets expects this move will result in the retention of 186 employees while creating eight additional full-time positions over the next three years.
The proposed terms will be the traditional standard terms of a 50% tax abatement for a period of 10 years. Notices were sent to the West Holmes School District and Ashland County Career Center board of educations and to the Hardy Township trustees, who unanimously approved the application at the regular meeting on April 14.
According to Leininger, Mullet Cabinets has introduced some new lines of cabinets and is expanding into territories in their cabinets where they were formerly focusing on parts, which has expanded their cabinet market.