OHS reunion apparel available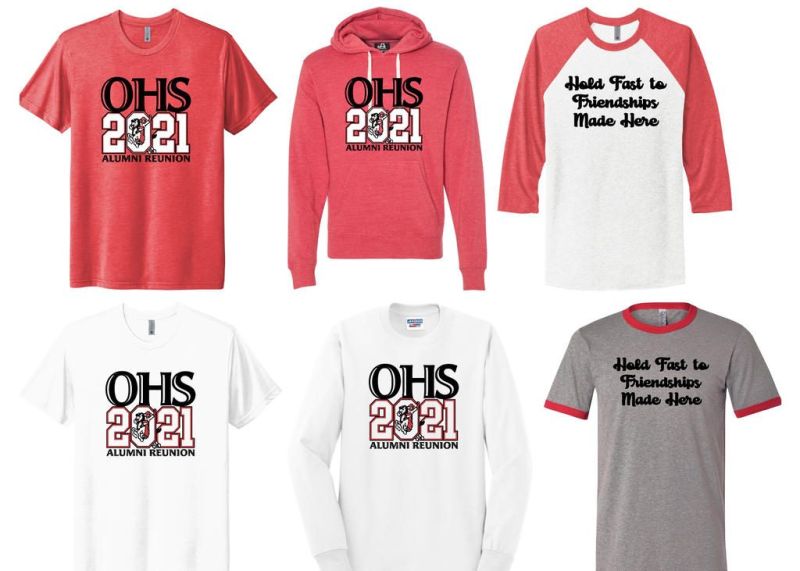 Want to attend the 2021 OHS All-Class Reunion this July sporting some great apparel designed specifically for the event? The reunion committee has worked with Expert T's in Orrville to make this an easy process, and it can all be done online.
The deadline to place orders is June 16. All orders will be printed following the store close date and available for pickup at reunion headquarters. Stop by Orrville High School during the following times: July 9 from 2-5 p.m. and July 10 from 11 a.m. to 4 p.m.
Apparel will not be available for sale at the reunion, so check out the webstore and place your order at https://shop.expert-ts.com/ohs_alumni_reunion_2021/shop/home.