Pair of Wayne fair board directors make decision to retire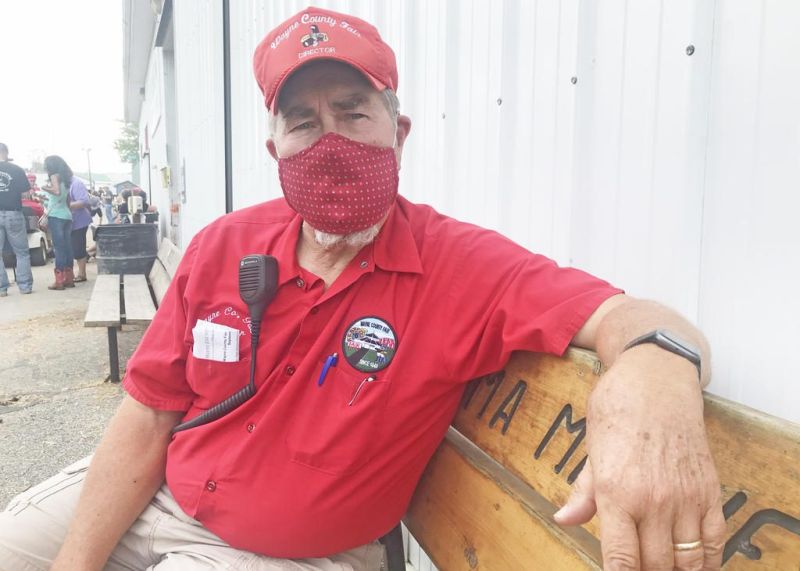 "It was just time."
Those were the words Jeff Harmon and Bob Troutman both used in separate interviews to describe why they retired as directors of the Wayne County Agricultural Society following the run of this year's 171st fair.
Harmon of Wooster was elected to the 21-member fair board in 1992, and Troutman, also of Wooster, joined two years later. Prior to being elected, Troutman was an ex-officio director on the board from 1971-92 as Ohio State University's Wayne County Extension educator for 4-H youth development. Both men were Wayne County 4-Hers.
"I always wanted to be a part of the fair, and I always wanted to be on the fair board," said Harmon, whose main responsibility on the board was overseeing fair parking and security. He enjoyed the role and was productive, he said, but this year something changed.
It had nothing to do with the ups and downs of figuring out how to conduct the fair in the midst of the pandemic, he said. It was about finding the energy to give 110% to the job, which is what it takes.
"It's such a huge commitment year round and not just in September when the fair happens. I'm getting older, and there are other things I'd like to do," Harmon said, including spending more time with his wife, Jodi, and their two grown daughters, Sydney and Mackenzie.
Harmon said he will miss working with the fair directors, who in their passion for staging the best fair possible, "sometimes argue and bicker as they hammer out decisions." He will miss being a part of those decisions, he said.
"I sure love those guys (and that includes the lone female on the board, Tanya Marty)," Harmon said.
Troutman was serving alongside some directors who were once 4-H junior leaders under his supervision as an extension educator. He said it was time to step aside and make way for those younger members.
A favorite memory from his time on the board was riding on the wagon pulling the world-famous Budweiser Clydesdales while the eight-horse hitch was housed at the fair.
He's also seen some major physical changes at the fair including construction of a new horse barn and arena and the 26,100-square-foot Wayne County Event Center and Facilities, which opened last year.
Technology and updated equipment have changed the way the board operates during the fair. Troutman remembers the days when the directors didn't have radios, cell phones or golf carts, so they put in a lot of miles walking the fairgrounds.
Assigned to oversee grandstand entertainment and activities inside the race track, Troutman said, "I lived in the infield during the fair." In recent years his responsibilities focused mainly on grandstand entertainment.
Fellow director Thomas Stocksdale said the retirements of Harmon and Troutman leave a couple of big holes to fill.
The election to fill those vacancies and the seats of five others whose terms are up this year will be Saturday, Oct. 31 from 11 a.m. to 3 p.m. in the Armstrong Building at the fairgrounds. Seeking re-election are Stocksdale, Terry Wood, Dave Stahl, Richard Mairs and Sean Donley. Directors serve three-year terms. Those eligible to vote must hold a membership in the society.
Asked what he will do when next year's fair rolls around, Harmon said, "See it." In all his years of being part of the fair, he said, he's never actually been able to sit and watch what all takes place during the fair's six-day run.