TAP to host Holiday gARTen Fundraiser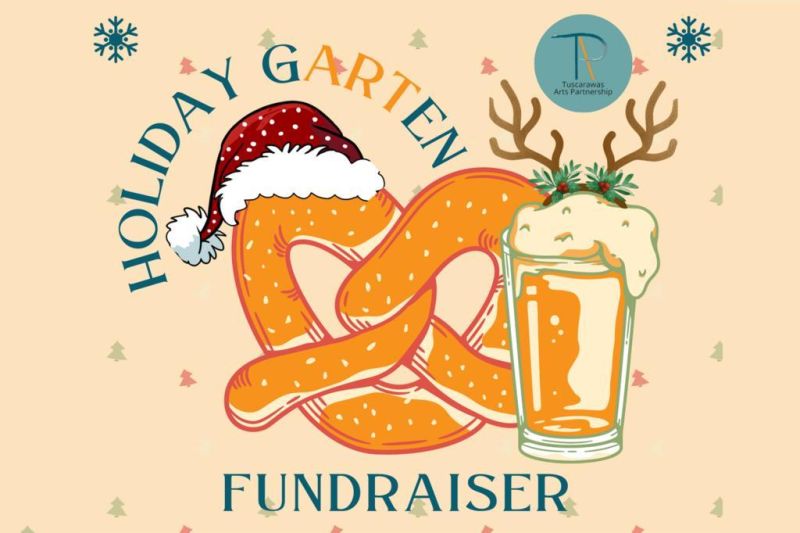 Tuscarawas Arts Partnership will celebrate as a nonprofit organization with local artists, Campbell Creek Pretzels, Lockport Brewery and New Towne Mall at the Holiday gARTen Fundraiser on Saturday, Dec. 3 from 5-8 p.m. in the common area off Entrance B at New Towne Mall.
The event will feature a holiday arts market with seasonal, handmade art from local artists available for purchase. Guests can purchase tickets at the event to visit a beer garden with beer from Lockport Brewery and get pretzels and beverages from Campbell Creek Pretzels.
Tickets can only be purchased at the event, priced at $25 each. Each ticket will include two beverages from either Lockport Brewery or Campbell Creek Pretzels and a pretzel basket from Campbell Creek Pretzels.
Proceeds from the beer garden tickets at the event will go toward Tuscarawas Arts Partnership.
During the event TAP will promote upcoming events and local art projects such as the LoveTusc Sculpture Tour, along with its mission and vision as a nonprofit organization in Tuscarawas County to cultivate and support the arts landscape in the community.
Local artists also will have holiday-themed work including greeting cards, artwork, prints, ornaments and more available for guests to purchase. There will be a live acoustic performance by Music Ohio from 5-8 p.m.
More information on the event will be posted on the Tuscarawas Arts Facebook page @tuscarawasartspartnership and Instagram @tap_tusc, as well as the Holiday gARTen event page on Facebook.
Visit www.tuscarawasartspartnership.org/calendar.