Tick experts to answer questions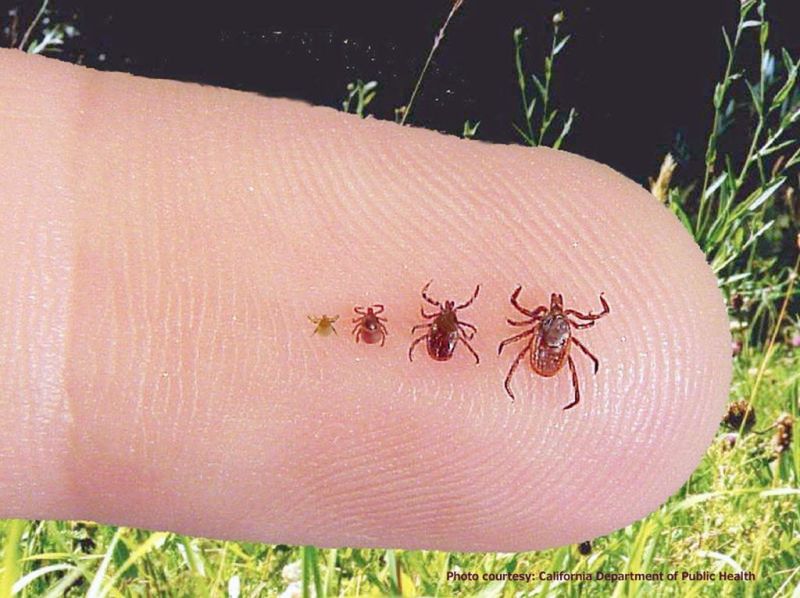 Concern about ticks and tick-borne illness in Tuscarawas County intensifies as the number of cases of human and animal infections rise. Most notable among these illnesses is Lyme disease, which is the most common vector-borne disease in the U.S., representing over 400,000 human cases each year.
TuscParks, New Philadelphia High School, Ohio EPA and the Ohio State University Extension have put together an event to educate the community about ticks, the diseases they carry and ways to prevent tick-borne infections. A panel of experts will help answer questions and share information about these disease-spreading arachnids.
Exploring Ticks and Tick-Borne Illness in Tuscarawas County will be held Wednesday, April 12 at 6 p.m. at New Philadelphia High School. The panel will present and answer questions concerning tick biology, tick ecology, tick prevention, tick safety and the local tick research project.
The panel will consist of Dr. Megan Meuti, OSU assistant professor in the department of entomology; Kip Brady, New Philadelphia High School Tick Research Project leader; Jeffery Burrier, a physician; and the New Philadelphia High School Lyme disease research team made up of NPHS science students.
Informational tables and demonstrations will be offered after the panel discussions for attendees to gather information and see demonstrations of the research project.
"It is not uncommon to be in the outdoors and come in contact with a tick. Tick populations and types of ticks are rising in our county and across the state of Ohio. What surprises most people is that their own backyard is perfect habitat for them. It is important to take precautions prior to spending time outside. Upon returning, check yourself, your pets and your children. Everyone is vulnerable," said Marsha Freeland, TuscParks.
This free event will be held at New Philadelphia High School, 343 Ray Ave., New Philadelphia. Use the front entrance. Preregistration is preferred so handout materials can be prepared. To register, visit www.go.osu.edu/tuscticks2023.
Call TuscParks at 330-365-3278 or visit the TuscParks Facebook page.